A 14-year-old boy has been arrested after a teacher was stabbed at a Bradford school this morning.
A 50-year-old male teacher, believed to be Vincent Uzomah, is in hospital in a stable condition after suffering from a stab wound at Dixons Kings Academy, according to Sky News.
Detective Superintendent Simon Atkinson, of West Yorkshire Police, said: "We have just arrested a 14-year-old male in connection with this offence and he is currently in custody on suspicion of attempted murder."
He said that it was an "isolated" incident which was witnessed by a number of pupils.
Atkinson said: "The male teacher, aged 50, suffered a single stab wound to his stomach and was taken to hospital.
"His injuries are not believed to be life-threatening and his condition is currently described as stable. His family are with him at his bedside.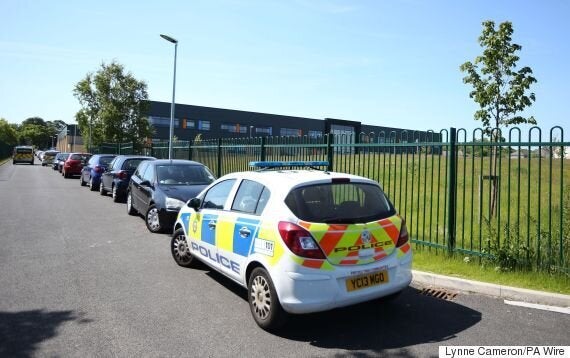 A police car outside Dixons Kings Academy in Bradford
"There were a number of pupils who witnessed this incident, which took place in a classroom, and they are currently liaising with our specially trained officers who are obviously supporting them at this difficult time.
"This is believed to be an isolated incident and the police are continuing inquiries to establish the facts.
"I would like to reassure residents and staff that all necessary resources are being deployed to investigate this ongoing and clearly serious incident."
In a statement on its website, the school said: "There has been an incident at Dixons Kings Academy this morning. The Police and the Academy are working together to investigate the incident.
According to BBC Radio Leeds, it was "business as usual" at the school following the incident.
Richard Edwards, a BBC Radio Leeds reporter, said that there were no police cordon in place and there that was "an aim to keep a sense of normality".
He also reported that a police dog with handler was examining a field next to the school.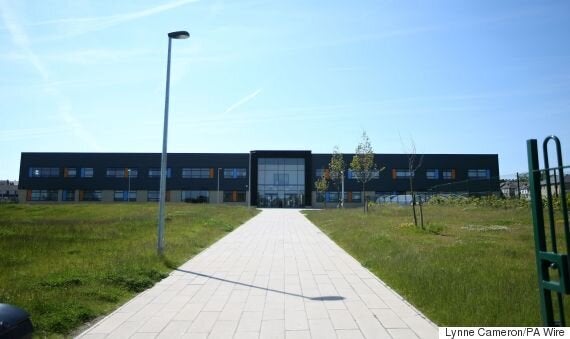 The school where the stabbing took place
Representatives of the school said that this is the first time a weapon had been found in the school and that it was thought that the knife was brought in from outside.
The BBC reported that Ian Murch, from the Bradford branch of the National Union of Teachers (NUT), had described the situation as "difficult".
He said: "This is desperately sad and quite shocking. It does raise issues about knives in school."
Bradford Council's leader, David Green said: "The stabbing of a teacher at Dixons Kings Academy has deeply shocked and traumatised students.
"Our thoughts are with them and the teacher's family and friends.
"Our first priority, working with the school and the Police, was to make sure all the students in the school were safe.
"We immediately provided specialist support to staff and students. This support will continue over coming days & weeks."
The incident took place less than 20 miles from where teacher Ann Maguire was stabbed to death in April last year.
Popular in the Community