When Rob Ireland, 57, was diagnosed with Hodgkin Lymphoma, his family were left shocked by the news.
But rather than sitting around and letting grief take hold, his three daughters immediately rallied around to try and find a solution to the problem.
Shortly after realising that their father would need a bone marrow or stem cell transplant to help him beat blood cancer, his daughters, Emma, 28, Sophie, 26, and Georgie, 23, launched a Facebook page with the hope of tracking down a match.
The trio are now hoping to find a donor for their father, who otherwise has a 5% chance of survival.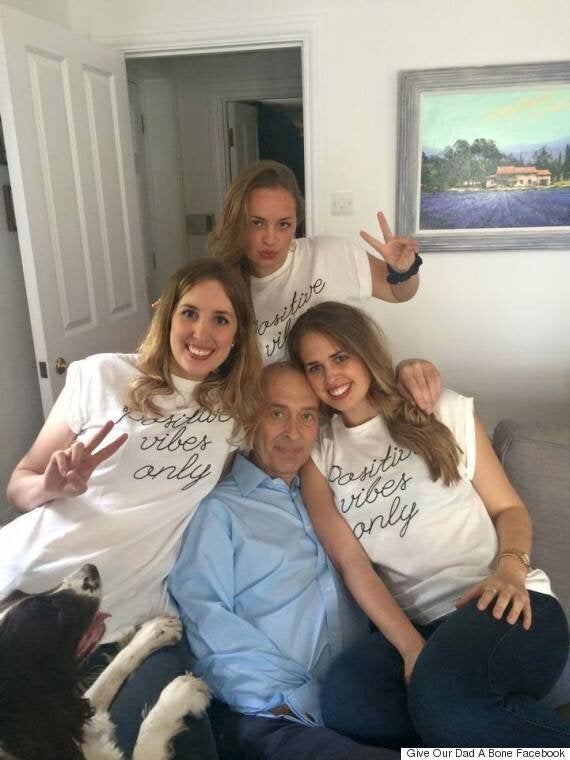 Rob Ireland was diagnosed with Hodgkin Lymphoma in June last year after feeling constantly tired and suffering from night sweats.
Since his diagnosis, the father-of-three has undergone six cycles of chemotherapy to keep the cancer under control, as well as radiotherapy.
And for a period of time, it appeared to have worked.
But back in March, Rob began to experience night sweats again and a visit to his doctor confirmed the worst: the cancer was back, and it was more aggressive than ever.
Now, Rob's only hope of survival is a stem cell transplant. But his tissue type is so rare it doesn't match with anyone on the UK register.
Faced with the challenge of finding their father a match, Emma, Sophie and Georgie created the Facebook page 'Give Our Dad A Bone; Marrow Transplant', in a desperate bid to find a match from someone, somewhere in the world.
The page has since had over 27,000 likes and has increased awareness of donating bone marrow and stem cells tenfold.
The girls also attempted to find a match through the Anthony Nolan Trust, which is the world's first bone marrow donor register. But to no avail.
However their attempts certainly weren't in vain, as their campaign has since encouraged more than 7,200 people to register with the Trust - which will potentially save even more lives.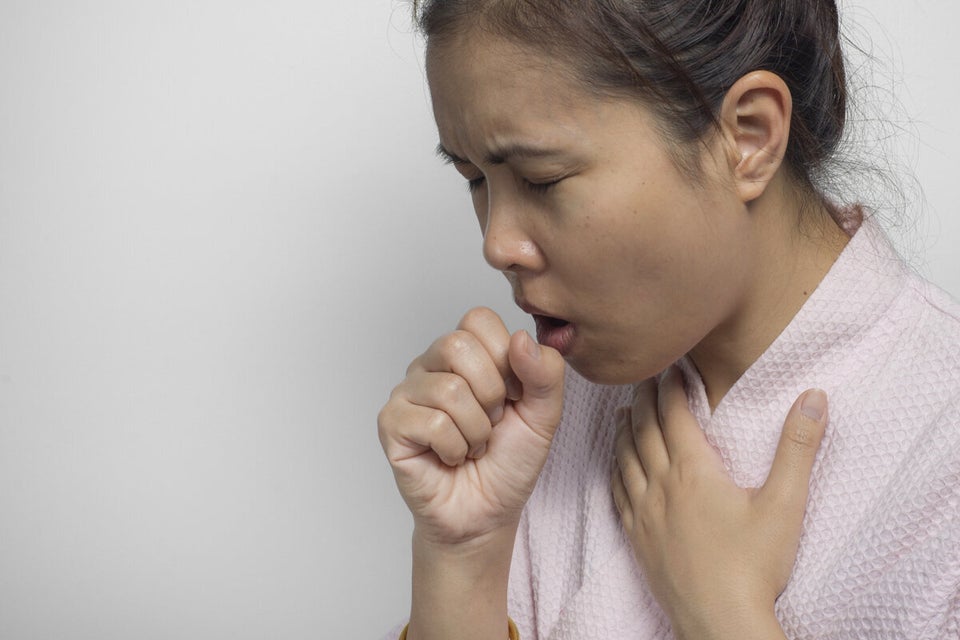 10 Symptoms That Could Mean Cancer
Speaking to HuffPost UK Lifestyle, Rob's daughter Sophie highlighted the importance of people signing up for the register.
"We have the potential as living human beings to save the life of someone suffering from blood cancer," she said.
The beauty of signing up to the Anthony Nolan register is that "all international registers are interconnected", added Sophie, "so you could potentially save the life of a little girl suffering from leukaemia in France or a father in the US".
Currently, there are only 500,000 people in the UK on the Anthony Nolan register which, Sophie said, isn't enough: "We desperately need more, young fit men to register as they only make up 15% of the register but are far more likely to be chosen as donors (they produce more stem cells)."
The girls' positive attitude towards finding their father a donor has captured the hearts of many, and Ann O'Leary from the Anthony Nolan Trust is one of them. She told the Daily Mail: "Rob's inspiring family have truly done him proud. We've seen a huge spike in online donor applications and any one of these selfless potential donors could save the life of someone facing blood cancer."
For those who are scared to become a donor because they're worried about it being painful, Sophie has a message: "Everyone we have spoken to who has donated their stem cells say it is the most incredible (and painless) experience they have done. In 9/10 cases all you have to do is give blood."
"Donors don't just go on to save the life of the patient but also their family and all loved ones involved," she added.
The girls' positivity and pro-active response to the family's crisis has made their father immensely proud. "Whatever happens to me, my girls will have helped make a difference to so many people and that makes me prouder than you can imagine," he told the Daily Mail.