Rebecca Minnock, who went on the run with her three-year-old son after she lost a custody battle, handed herself in to the police on Friday.
A two-week hunt ensued after the 35-year-old disappeared with her son, Ethan Williams.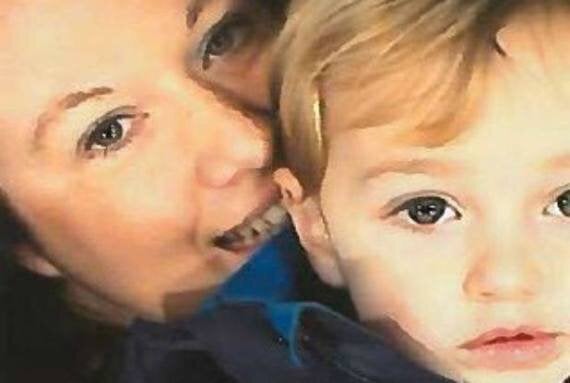 Rebecca Minnock pictured with Ethan Williams
Earlier on Friday, the boy's grandmother, Louise Minnock, was sentenced to 10 days in prison for lying in court about his disappearance.
The 52-year-old was sentenced with her boyfriend, Andrew Butt, who was jailed for the maximum 28 days for contempt of court.
Ethan's mother fled her home in Highbridge, Somerset, with her son two weeks ago following a court order that said he should live with his father, Roger Williams.
She added: "'He's been safe and happy and I don't have any regrets because I've spent so much more time with him than I would have been able to."
But she adds that she does regret the police time she has wasted and what her family has gone through.
Miss Minnock said she had been hiding in the Thames Valley area.
Today the judge in Mrs Minnock's case said both she and Mr Butt had committed "a serious contempt of course".
A Facebook page called "Find Rebecca Minnock and little Ethan and return him to his dad" was set up to try and locate the toddler.
The judge had previously told Miss Minnock that: "The strain on this mother now must be immense and, from what I know at present, it appears that matters have simply snowballed from an impulsive decision made by her on 27th May 2015."
The judge said "nature, case law and common sense" demand that courts recognise the importance of both parents having a relationship with Ethan, the Press Association reported.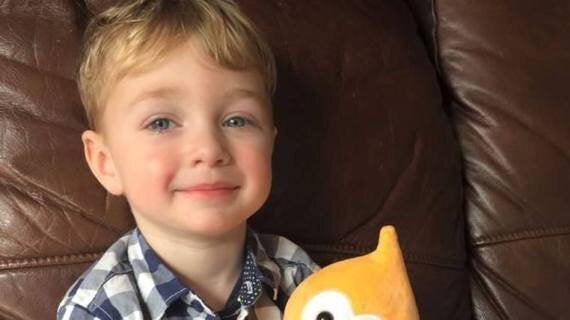 Ethan Williams went missing for two weeks
"Everything possible will be done to ensure that Ethan has an effective relationship with both of his parents," he added.
The court heard that Mrs Minnock had deceived police about what she knew about her daughter's disappearance.
Mr Butt, 56, was found to be in contempt of court during evidence at Bristol Crown Court yesterday.
He was due to be sentenced by Judge Wildblood for that contempt but asked to be sworn back into the witness box to change his account.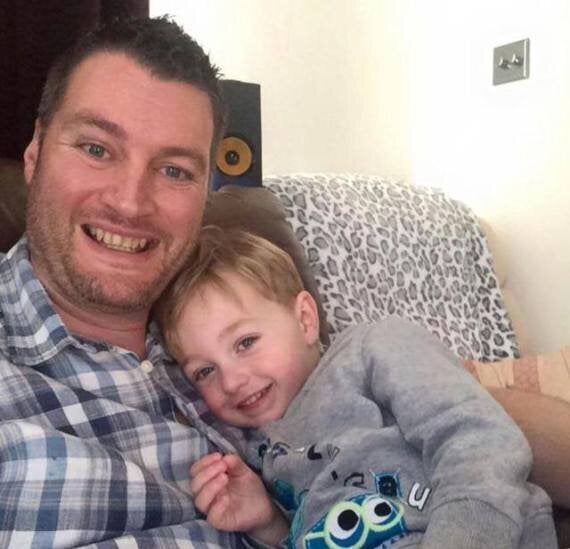 Custody was awarded to Ethan's father, Roger Williams, pictured, before the child disappeared
The long-distance lorry driver swore an oath on the Bible - unlike yesterday when he chose to affirm - before admitting he had helped Miss Minnock flee with Ethan.
He said he had met the mother of one at her home in Highbridge, Somerset, on the evening of May 26, the day before she was due before the family court, and dropped Miss Minnock and Ethan in Cheltenham, where her aunt Anna Peters lives.
He insisted Miss Minnock did not tell him where she would take Ethan so he would not be able to tell police if arrested.
"We didn't expect it to explode in the manner it has exploded. Now it is finished, she can't hide so I think the best thing to do now is to get back in touch with Becky and get her picked up and start this all again."
Mr Butt apologised to the judge and his legal team for "doing nothing but lie" to them and said he wished to make amends.
"I swear I don't know where Becky is at this point in time," he said. "That doesn't mean I can't find out.
"She can trust me. She knows I care for Ethan. I have taken her this far, I can bring her back - it is that simple."
Miss Minnock has contacted a number of newspapers to say she fled because she felt "trapped" and while she has thought about giving herself up, each time she looks at her son she thinks she "can't do that".