"A window into hell" is how a man who voluntarily jumped into an active volcano described the experience.
Epic adventurer Sam Cossman tackled the lava-infused Marum crater in Vanuatu, the South Pacific, and with the help of his videography team caught some steamy footage.
The silver-suited thrillseeker was filmed calmly ambling by the volcano despite the intense heat from the lava, which actually caused some of his garb to melt.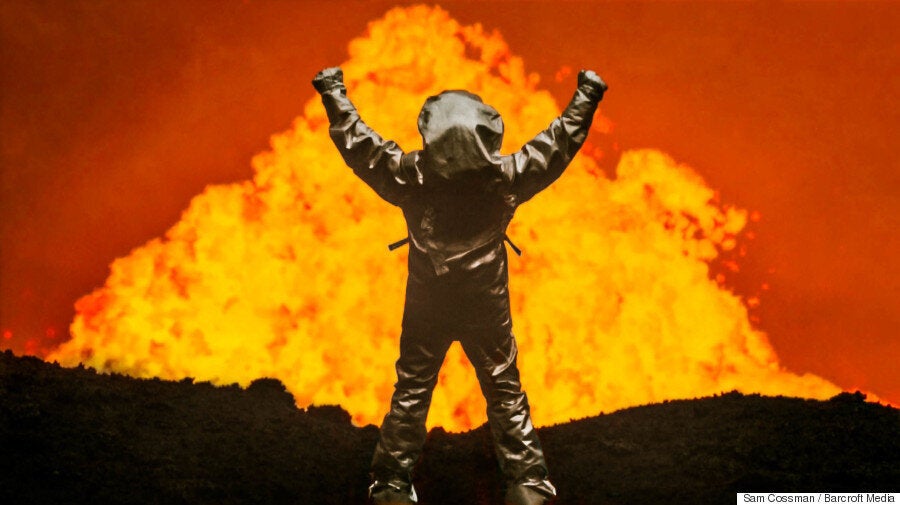 Sam Cossman prepares to dive into volcano in the South Pacific
Although images from the expedition were released in 2014, newly released drone footage brings a new angle to the trip.
Inside the crater, Cossman was joined by adrenaline junkie George Kourounis.
When asked by Canadian Geographic if his job makes his family nervous, Kourounis replied: "Everyone is very encouraging. My wife even agreed to get married on Mount Yasur, an active volcano in Vanuatu.
"She climbed in her wedding dress. As we popped the cork on the champagne, the volcano erupted — it was truly remarkable."
The crew used a drone to map areas of the crater and used a 3D model to enable virtual field research with volcanologists during the 2014 project.
Cossman told The Huffington Post that though the experience was terrifying, all fear was: "Eclipsed by a surplus of adrenaline when dangling above the nearly unimaginable, sight of a glowing fiery pit likened only to the surface of the sun at close range."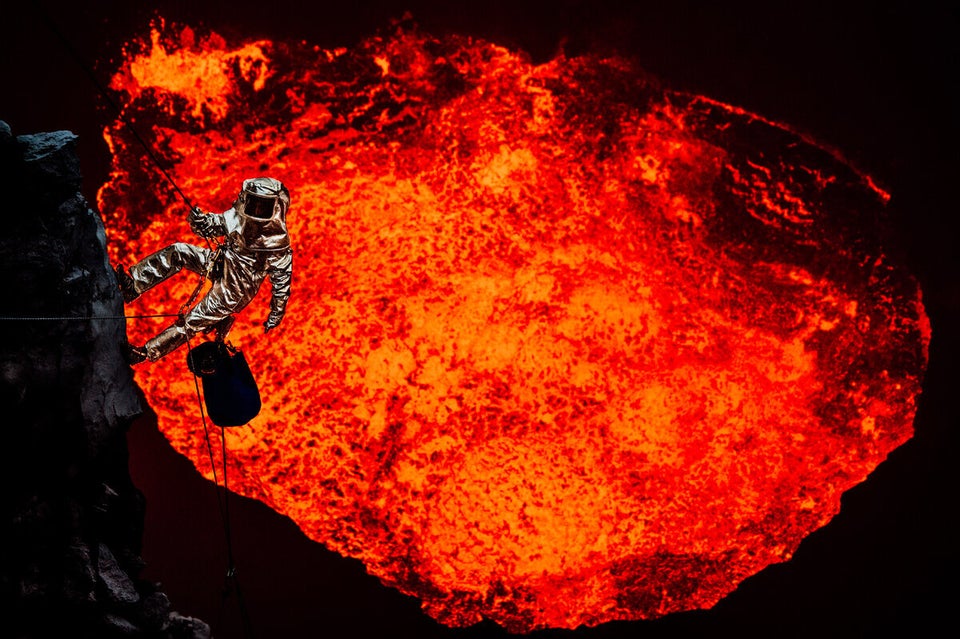 Inside A Volcano
Related