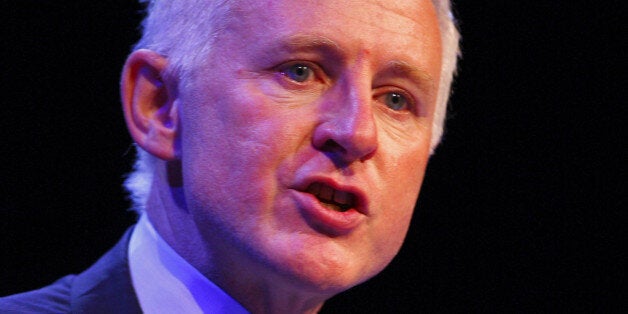 The government should aim to half the prison population over the next ten years, Liberal Democrat leadership candidate Norman Lamb has said.
The former coalition health minister, who is fighting Tim Farron to succeed Nick Clegg, said that prisons were "colleges of crime" and locking people up often causes more problems than it solves.
Writing on The Huffington Post today, Lamb said the policy, one of the first key pledges of his leadership campaign, was not "unthinkably radical".
"Liberal Democrats must lead the call for drastic and urgent action to reduce crime, protect victims more effectively, help criminals turn their lives around and protect taxpayers money: we must push for a Ministry of Justice target to halve the prison population by 2025," he said.
"Both the Conservatives and Labour have competed to drive up the numbers of those behind bars – irrespective of the effectiveness of what was actually happening there. Our prisons clearly fail to rehabilitate: half of those released reoffend within a year, including six in ten of those on sentences of less than twelve months."
Lamb also pointed out that the prison population level he was advocating was not unprecedented or soft on crime, as it would be the same as when that famously "woolly liberal" Margaret Thatcher was prime minister.
The estimated £1.2bn savings from reducing the prison population should be spent on better resourced and more robust community sentences, including drug and alcohol treatment, more support for people with mental ill health, beneficial unpaid work and restorative justice, Lamb argued.
"These have proven far more effective in turning people's lives around than locking people up for a short period, at great expense, and hoping for the best," he said.
Lamb, whose brief as a minister included mental health, also said it was "a scandal of our time" that were so many people in prison largely because of their mental ill health or because they have a learning disability. "Simply punishing without providing adequate treatment is wholly counterproductive. Of profound concern is the increase in the number of prisoners who take their own lives. There is an absolute imperative that this is effectively addressed," he said.
And he warned that rather than helping in the fight against radicalisation, oversized and poorly staffed jails are becoming breeding grounds for Islamic extremism.
Lamb wrote: "Liberal Democrats are at our best when acting as a voice for the voiceless. This includes both communities plagued by criminality – and those who have committed crime. It is my belief that the path to rebuilding our party lies in articulating a clear set of liberal principles in everything we do, so that whether or not people agree with us, they respect our motivations and know where we stand. Through this distinctiveness, we will be able to show millions of people who share our values that they belong in our movement."
Lamb will face Farron in a Lib Dem leadership hustings in central London this evening as the party comes to terms with its catastrophic general election defeat.