Luisa Zissman has hit out at the security team at a London airport, accusing them of invading her privacy during a recent trip.
SEE MORE:
The 'Apprentice' runner-up angrily took to her Twitter on Sunday, to allege that a security officer had demanded to see the photos on her phone, before she boarded a flight to Dublin, with the security guard claiming they were "a security risk".
Branding her the guard a "weirdo", Luisa joked: "She was embarrassed when the selfies came up!"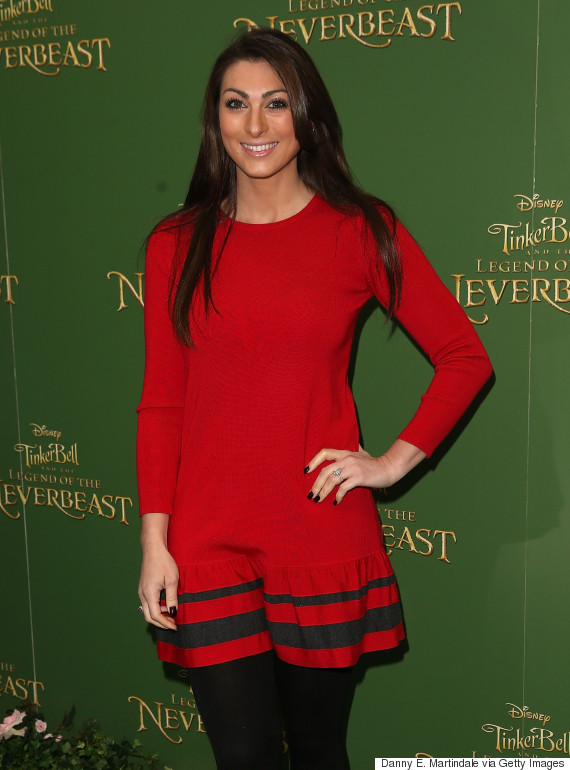 Luisa Zissman
Luisa then alleged that after "perving" on her photos, the security officer asked where she recognised her from, before repeatedly shouting 'Big Brother' at her, based on the fact she'd appeared on 'Celebrity Big Brother' in January 2014.
I'm @STN_Airport & the security woman demands to see the pics on my phone! WTF? She was embarrassed when the selfies came up! 😂🙈 #weirdo

— Luisa Zissman (@TheLuluLife) June 14, 2015
After she saw my pics she came up again said "do I know you from somewhere" then proceeded to shout big brother @ me @STN_Airport

— Luisa Zissman (@TheLuluLife) June 14, 2015
In a string of tweets, she later wrote of the guard: "I would sack one of my staff for this… such an invasion of privacy! How do my pics affect security at the airport?
"Just bcoz she knew who I was does not give her the right to abuse her power & invade my privacy it's unacceptable [sic]."
In response to this, a spokesperson for London's Stansted Airport later told MailOnline: "We are aware of the tweets by Ms Zissman yesterday and if a passenger is unhappy with any part of their journey through the airport, they should forward details so we can review and investigate, if necessary. We take any complaint seriously and fully investigate each and every one.
"No photography is permitted within the security search area as part of the DfT's security regulations. It was believed Ms Zissman may have taken a photo within the restricted area and was asked that, if this was the case, it be deleted.
"She presented the phone to security and she herself showed that no photos were taken. She then continued her journey through the airport. As mentioned, if Ms Zissman contacts the airport with any details or complaint, we will investigate and respond to her directly."
This isn't the first time in recent memory that Luisa has made the headlines for her comments on Twitter, having previously weighed in on the controversial Protein World advertising campaign, erring on the side of the meal-replacement products.
LIKE US ON FACEBOOK | FOLLOW US ON TWITTER