A woman who wanted to be the first person to have a Martian baby has pulled out of the Mars One mission. Alas, dreams don't always come true.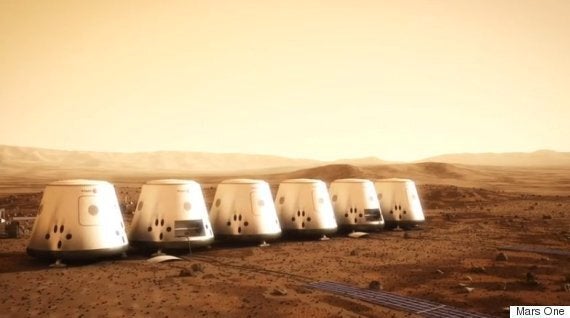 Maggie Lieu, an astrophysics student made the announcement on Twitter but failed to say why she's taking herself out of the £3.5bn one-way trip that has rigorously whittled down over 200,000 applicants to 100 so far.
Parenting is not an easy feat on earth let alone on a planet where temperatures can drop to -153 degrees Celsius at the poles.
However, Lieu seemed to relish the challenge when she spoke to the Coventry Telegraph earlier this year:
"To start a colony we would have to have children on Mars, eventually it would happen.
"It would be challenging, nobody has done any research on giving birth in a low-gravity environment.
"I think it would be a funny thing because the first child born on Mars would be the first Martian!
"But I don't think it would be much different to some of the living conditions and relationships people have with their children here on Earth."
The 24-year-old, who is currently doing a PhD with the astronomy and space research (ASR) group at the University of Birmingham is not our only hope to witness the possible birth of an 'alien' baby.
Mars One's most recent cull has left 100 potential candidates split evenly between men and women from around the world. All hope is not lost.