David Cameron has warned the Chilcot Inquiry that he and the families of those killed in Iraq are 'fast losing patience' at its failure to publish its report.
In an exchange of letters with inquiry chairman Sir John Chilcot, the Prime Minister made clear his exasperation that the findings were still being delayed.
George Osborne, standing in for Mr Cameron at Prime Minister's Question Time today, also urged the inquiry to 'get on with it'.
Some 179 British troops - and nearly 200,000 Iraqis - were killed in Iraq after Tony Blair ordered Britain's involvement in the 2003 invasion to topple Saddam Hussein.
The Chilcot Inquiry, which has cost £10m to date, was first set up in 2009 and concluded its hearings in 2011 but has been bogged down by delays including rows over whether memos between Blair and George Bush could be published.
"Since the establishment of the inquiry nearly six years ago, the British public, in particular those who served in Iraq or lost loved ones in the conflict have been awaiting the results of your work," Mr Cameron wrote.
"They, and I, had hoped for the publication of your report by now and we are fast losing patience".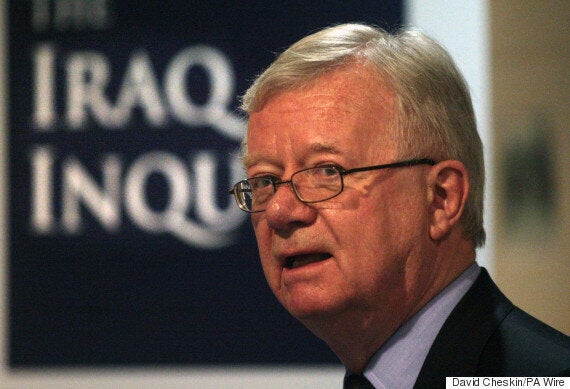 Mr Cameron's words were published as George Osborne told MPs that he too felt the report, into Britain's role in the Iraq conflict of 2003 was long overdue.
"It is independent, but I do think it should get on with it," the Chancellor said, as he stepped in to replace Mr Cameron, who is away in Italy.
The issue was raised in PMQs by SNP Westminster leader Angus Robertson, who claimed afterwards that it was a 'democratic outrage' that the report was still delayed.
"The Iraq war was a foreign policy disaster and the ramifications are still being felt today. I asked the Chancellor if he felt a moral and political responsibility for getting to the bottom of this calamitous war and its consequences," he said.
"This inquiry needs to be published in full - and as a matter of urgency. Abandoning it would be wholly unacceptable.
Answers are long overdue, and the continued delays to the publication of this report are a democratic outrage."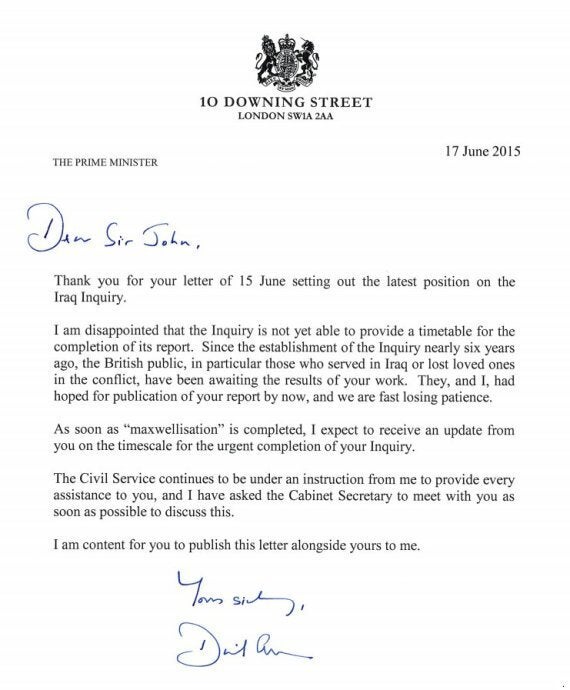 Mr Cameron lashed out after Sir John had written to say he could not yet set a timetable for the release of the report.
Sir John said that the inquiry was still waiting for a number of witnesses to provide responses to a draft of criticism they may face in the final document, a process known as 'Maxwellisation'.