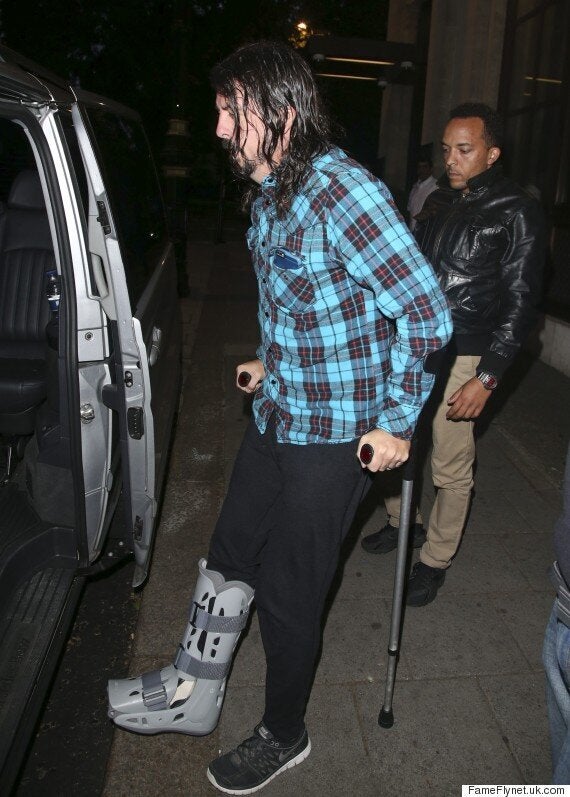 Dave is currently recuperating in London
It reads: "Two songs into our set at Ullevi Stadium in Gothenburg, I made a mad dash to the right of the stage during MONKEY WRENCH to shred some tasty licks for the kids up front. It was a beautiful night, beautiful stadium, 52,000 screaming people….dream gig! Well….wait for it….I definitely shredded something (ZING!).
"Wound up feet first over the Edge (pun intended), dropping about 12 feet, dislocating my ankle and snapping my fibula like an old pair of take out chopsticks. Whoopsie daisy. Not good. Without realizing the extent of my injuries, I stood up to get back onstage and crumbled like a sack of Joe Theismanns (look it up, kiddies). That shit was B-R-O-K-E.." Dave Grohl fell off stage, breaking his leg
Dave was then taken to hospital, where a leg cast was fitted, before returning to the venue and completing the concert.
Sadly, a second trip to hospital revealed that the damage was "worse than initially thought", and the drummer-turned-frontman required an operation in London, during which six screws were put into his leg.
"Which means, and it kills me to say it…..the doctors have told us to cancel shows. I'm really so sorry, guys," he continues. "You know I hate to do it, but I'm afraid it's just not physically possible for me at the moment. We're doing our best right now to work out a plan, so bear with us. You know we're good for our word. But for now, I need to make sure we have YEARS of gigs ahead of us…."
The letter then ends with possibly the best 'PS' ever: "Kanye…..Imma let you have this one….."
Read his post in full here.
A new Glastonbury headliner is set "to be announced soon", and whoever the new act is, they'll be joining a stellar line-up and playing alongside acts including The Who, Florence And The Machine and Mark Ronson.
Heading to Glasto? Check out the worst band clashes (and our verdict on who to see) below...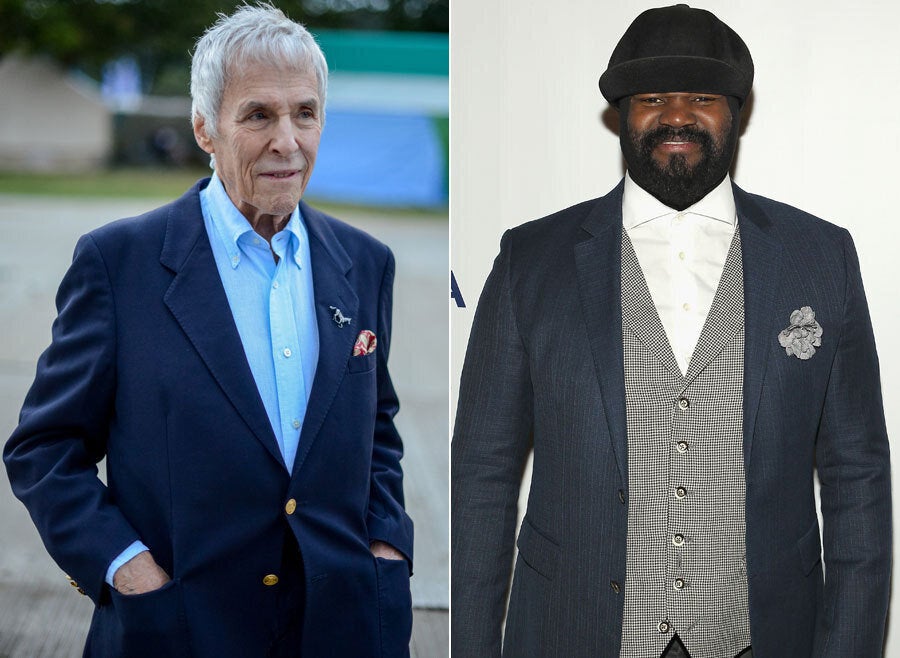 Glastonbury Clashfinder