'Big Brother' held the reunion to end all reunions on Wednesday, when Pete Bennett returned to the house to surprise his ex-girlfriend, Nikki Grahame.
SEE MORE:
Pete and Nikki first met in the 'BB' house back in 2006, and had a whirlwind romance, which sadly ended just weeks after they left the house, leaving Nikki heartbroken.
During this week's 'Time Warp Machine' shopping task, a host of former housemates have been returning to the house, with former winner Pete storming the house to surprise Nikki.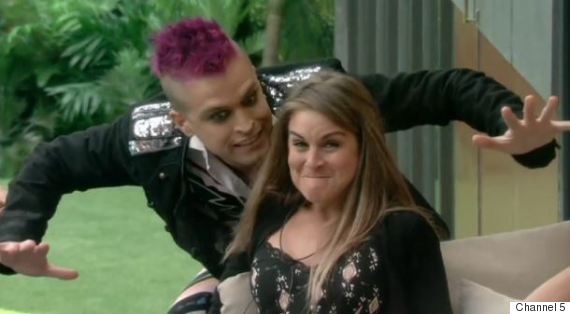 Pete Bennett and Nikki Grahame
Unfortunately for her, as part of the task, she had to remain perfectly still and not react to her ex, who excitedly ran towards her, shouting: "Surprise Nikki! No moving! Do not move, man!"
After Nikki squealed, essentially failing her part of the task in about two seconds, Pete then joked: "You lot ain't eating nothing! You're all gonna starve."
He then told the housemates that they were in the same place that he and Nikki first had their first kiss, suggesting they "reminisce about that" by putting on some lipstick and giving her a big smacker right on her cheek.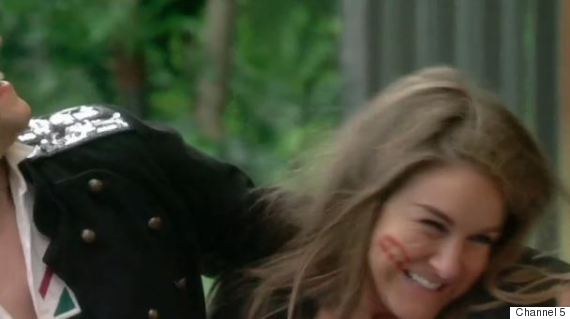 *hums* 'Reunited And It Feels So Good'...
Speaking after their break-up in 2006, Nikki previously told The Mirror: "Everyone keeps telling me that he used me. I know that our relationship made us both really popular on telly - but I don't know what to think.
"I thought our love was real and forever - but obviously Pete didn't feel the same… I loved him more deeply than I have ever loved anyone before."
In an interview on 'The Jeremy Kyle Show', Pete recently admitted that after spending his £100,000 'Big Brother' prize money in 2006, he was hit hard by a drug addiction, which ultimately led to him losing his home.
See Pete and Nikki's touching reunion in full during Thursday's 'Big Brother', airing at 10pm on Channel 5.
LIKE US ON FACEBOOK | FOLLOW US ON TWITTER