Katie Callaghan has a rare, complex tissue disorder called Ehlers-Danlos Syndrome, meaning she has to be fed through a tube in her small intestine, as well as a central line for intravenous fluids.
She's also just 13. But that hasn't stopped her setting up her own project to try and cheer other people in hospital up.
The teenager set up Cards for Bravery after a three month-long hospital stay.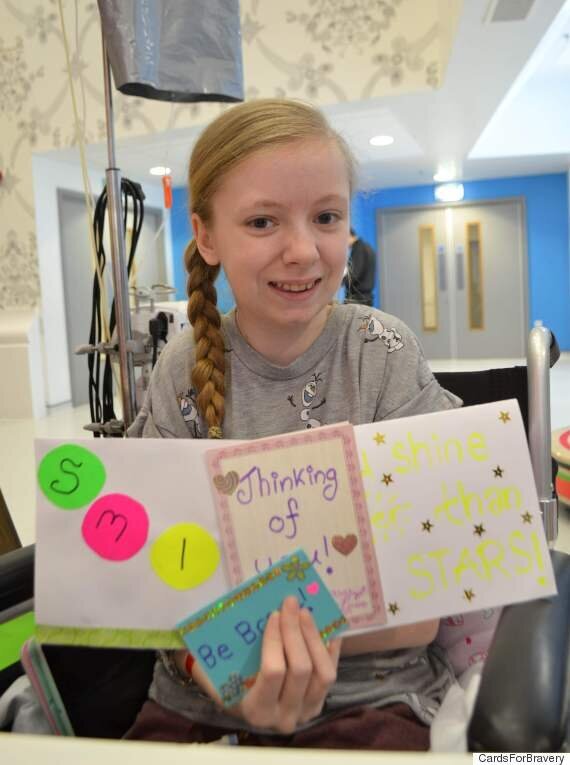 Katie with some of the cards she was sent while in hospital
"I wasn't having a good time," Katie tells HuffPost UK. "however I received some cards from friends that really helped brighten my day."
"After a while, and thinking about the impact those cards gave me, I came up with the idea to give homemade cards to hospitalised children and elders, and from there I created Cards for Bravery."
Katie also has problems with her joints, caused by EDS, meaning she is in chronic pain, and suffers from frequent dislocations.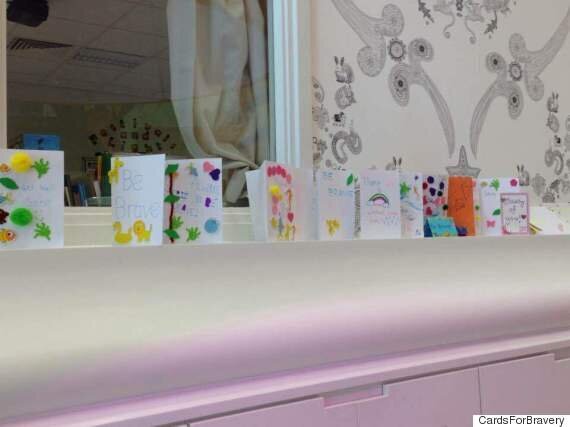 "Being in hospital, especially for long periods of time, is usually hard," she continues. "As a kid, you can sometimes feel isolated, forgotten, lonely or scared as the world goes by and you are missing out on most things people take for granted such as going to school and hanging out with friends.
"However, you have to try your best to have a positive outlook on life which is what I always try to do.
"The aim of Cards for Bravery is to bring hope, smiles and joy to hospitalised children and elders, as well as really brighten their day and help them remain positive by giving them thoughtful, handmade cards."
Katie says she has had "really positive" feedback, and was told by one patient: " was having quite a rough day when I received my card and it really helped to brighten my day and put a smile on my face."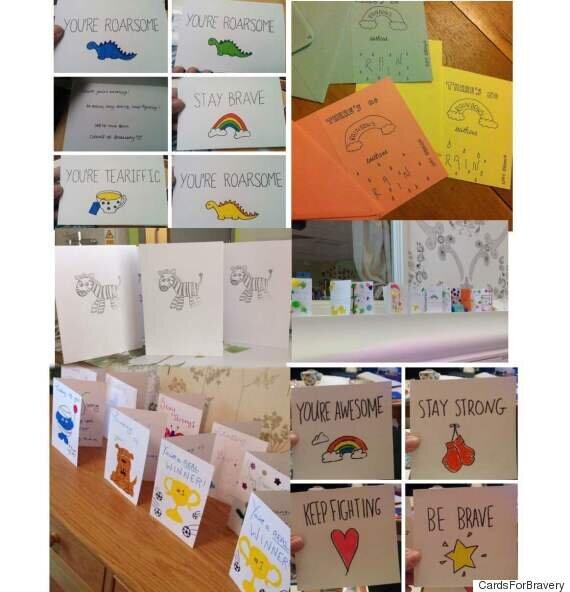 The teenager has had members of the public sending ready-made cards in, and has even teamed up with Barts Charity, who set up fundraising packs for schools and card-marking events at hospitals with other in-patients.