A heartbreaking diagnosis almost a year ago means that Gordon Aikman is now living his life in fast forward.
In June 2014, the 30-year-old found out that he had motor neurone disease (MND).
Since then he's lost the use in his fingers and can barely lift his hands above his head. His legs are weak and, as a result, he's wheelchair-bound most of the time.
When he does attempt to take a few steps, he falls, which leaves him constantly covered in cuts and bruises.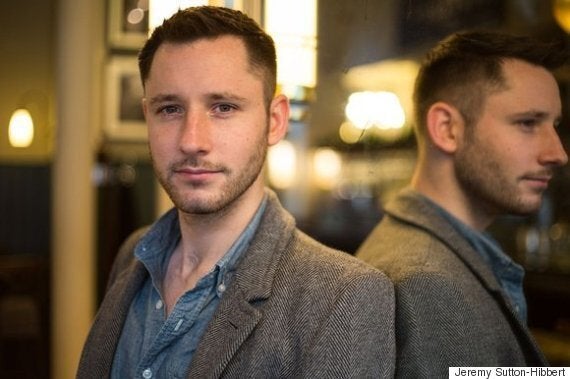 The reality is that Aikman will soon lose control of his entire body and his life will be cut short - according to the Motor Neurone Disease Association, 50% of sufferers die within 14 months of diagnosis and the remainder within five years.
But despite such a bleak prognosis, Aikman has a surprisingly positive approach to his condition.
"Because of the degenerative nature of the disease, I know that today is the healthiest I'm ever going to be," he tells HuffPost UK Lifestyle. "The journey is only going to get more difficult, and if I don't get out and enjoy what I've got now, then there's no other time. It's now or never."
For Aikman, a terminal diagnosis at the age of 29 has turned his life around: "It changes your outlook on life, it changes your focus. Since last year I've travelled more than I've ever done, I got married to my partner Joe, it's amazing."
"I've been living a life in fast forward. I'm now trying to pack a lifetime into just a few years."
Aikman has utilised this thriving mindset to launch an action plan, which he hopes will ultimately help researchers to discover what causes MND and hopefully lead them to a cure.
Gordon's Fightback also sets out clear goals that the Scottish and UK Governments need to achieve to help improve the care provided to MND patients. These include:
:: Doubling MND research funding, as doctors need to know what causes the disease to be able to cure it.
:: Improving benefits, as currently it can take up to seven months for people with MND to receive financial help from the state (which, given their shortened life span, is a huge period of time).
:: Make care charges for MND sufferers illegal
:: Double the number of MND nurses
:: Pay these nurses' wages through the NHS, not charity donations.
The two latter points have already been actioned, which is a huge achievement considering just over a year ago he didn't really know what motor neurone disease was. But time is precious, and Aikman understands this more now than ever.
The 29-year-old first realised something was wrong with his health in November 2013.
"I was struggling with the most ordinary, everyday things. My fingers were numb and it was like wearing boxing gloves, I couldn't do my buttons on my shirt, tie my shoelaces, hold cups," he explains.
"I felt a bit daft going along to the doctor and telling him that I had numb fingers, and he was quite dismissive to begin with, saying: 'Everyone's hands get a bit stiff when they're cold'. But I told him it wasn't just when they were cold, it was happening all of the time."
He remained stubborn and told his GP that something needed to be done. Aikman was then referred to a specialist who sent him for various tests and, seven months later, he was diagnosed with motor neurone disease.
"Now I don't have any muscles, they're continually wasting away and as they do that I'm becoming increasingly disabled and unable to move about," he says. "I'm very dependent on my partner Joe, my carers and my family, who pick up so much of the slack where my body isn't able."
But he says that, despite all of this, his campaigning provides a way of coping and brings focus to his life.
With the help of his friends (who he says have been 100% behind him making this happen), he's managed to raise almost £300,000 which has gone towards doubling the number of specialist MND nurses. And insists that they're "not going to stop there, because there's so much more that needs to be done".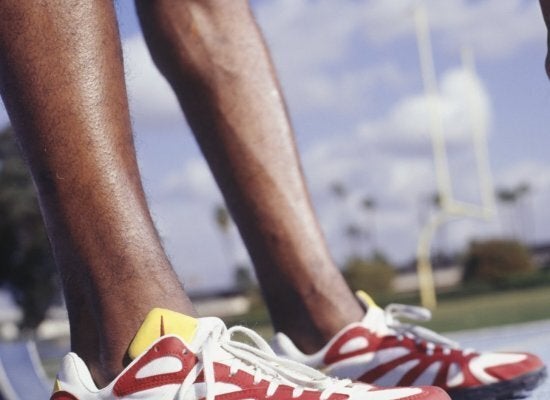 21 Rare Diseases
While the future is uncertain for Aikman's health, he's making the most of living for the moment.
On 28 March he married the love of his life and more recently, he was issued a doctorate from the University of Edinburgh - something which he's incredibly proud of.
"Hopefully I have a lot longer to go, but nobody knows," he says.
"We've just got to get out there and make the most of it. I could sit in the house, feeling down and sorry for myself, but that's not going to make you feel better or make things better for anyone in the future."
His advice for people who have recently been diagnosed with MND?
"You've got to keep your chin up and keep fighting. The moment you give in to it, it's game over," he explains.
"Even with an incredibly bleak, terminal diagnosis, there is still so much life and happiness that can be had.
"And yes, I'm in a wheelchair now and yes, people stop and stare, but I'm still happy. I'm still getting out there and doing the things that I want to enjoy and achieve."