Ukip deputy chairman Suzanne Evans has said Nigel Farage should not lead the campaign to pull the UK out of the European Union as he is seen as a "divisive character".
Speaking on the BBC's Daily Politics, Ms Evans also claimed there was "no plot" to oust the party leader after his "un-resignation" but said his television debate claim that foreigners with HIV should not be treated on the NHS should have been expressed in a "more collegiate way".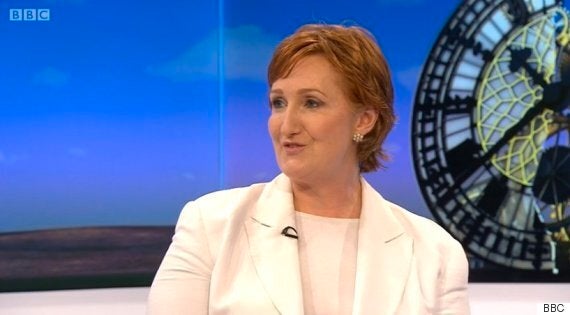 Ms Evans, who wrote Ukip's General Election manifesto, was at the heart of a public falling out among the top table against an alleged coup to get rid of Mr Farage.
It led to key advisers to the leader leaving the party, and later returning, but critics including Ukip MP Douglas Carswell and MEP Patrick O'Flynn left chastened.
Ms Evans today said that the chaotic events - dubbed CoupKip - were "traumatic" and "party members got very upset about it". But she claimed that the party has already "got over it".
"There was no plot," she added. "There were whisperings." But Ms Evans added senior colleagues have to be "braver" if they feel Mr Farage is being badly advised.
The Ukip leader faced a backlash after he blasted NHS treatment for foreign HIV patients, part of as so-called "shock and awe" strategy.
Ms Evans said there was a "crucial debate" to be had around "health tourism", but conceded there are "ways of saying it".
"He could have put it in a more collegiate way that would have bought more people on board," she said. "It was a stark way of putting it."
Presenter Andrew Neil also pressed her on whether a "Marmite" politician such as Mr Farage should be leading the "out" EU referendum campaign.
Mr Farage yesterday admitted that not everyone likes him and that there are "better" people to take charge of the campaign - but insisted he would still play a major role in the debate.
Ms Evans said: "Nigel is a very divisive figure in terms of the way he is perceived. He is not divisive as a person. The way he is perceived is having strong views that divide people. In that sense he is right (not to take a leading role). I think it will be somebody else that fronts it."