We've lost track of the housemates, who've been in and out of the 'Big Brother' house in recent weeks, and little do the housemates know, even more former stars are set to arrive.
On Friday, Aisleyne Horgan-Wallace is set to step back into the Borehamwood bungalow, and one person who certainly won't be pleased, is her rival Helen Wood.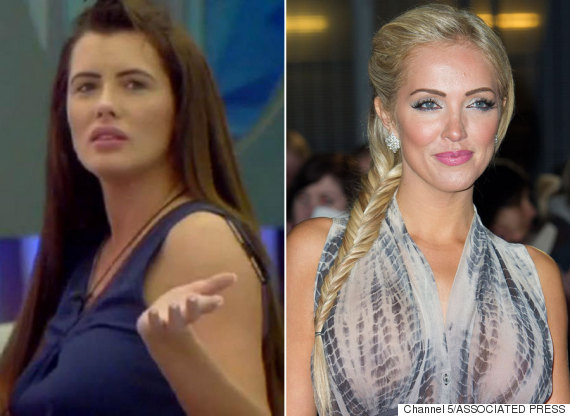 Helen and Aisleyne
While the public know Aisleyne is currently getting ready to cause some trouble, Helen is none-the-wiser - and a recent conversation with Joel is sure to cause trouble.
With so many blasts from the past arriving in the house, Joel asked Helen who she'd hate to see, and the controversial 2014 'BB' winner replied: "Aisleyne Horgan. I hate her. I hate her face, I'd spit in her face."
Awwwwwkward.
The pair have met just a handful of times, and there's certainly no love lost between them.
Helen has used her newspaper column to slate Aisleyne on a number of occasions, and recently called her a "tw*t", stating: "She sits there slating other girls' fashion, whilst deciding to show up on TV wearing a Tena lady for a 'top' and pair of shorts she bought from Tammy Girl 30 years ago, hardly got room to start going all Gok Wan on our ass."
Aisleyne is due to arrive in the house on Friday night, when another eviction is also due to take place.
LIKE US ON FACEBOOK | FOLLOW US ON TWITTER