A week after the belly button challenge took the internet by storm (and outraged a fair few people in the process), yet another ridiculous viral trend has emerged.
And it involves collarbones.
Originating in China, the "collarbone challenge" encourages participants to balance coins in their clavicle to test how "skinny" they are.
According to Chinese site, Sina News, being able to balance the coins along the collarbone represents a "skinny" and "sexy" body.
But, like its predecessor the belly button challenge, it's only really succeeding at shaming people's bodies.
"It's accentuating the idea that thinner is better and subsequently pushing down every other body type. Being able to do this is not what we should be basing our beauty and self worth on."
She adds: "I'm not sure why these odd trends keep appearing. I wish that the power of social media would be used to spread body love instead of encouraging dangerous comparisons."
"Eating disorders are complex and multi-causal so while social media in itself is not sufficient to cause an eating disorder, being constantly bombarded with images of others, and constant – sometimes unfavourable – comparisons can be toxic for those susceptible to an eating disorder."
Useful websites and helplines:

Beat, call 0845 634 7650 or email fyp@b-eat.co.uk

Samaritans, open 24 hours a day, on 08457 90 90 90

Mind, open Monday to Friday, 9am-6pm on 0300 123 3393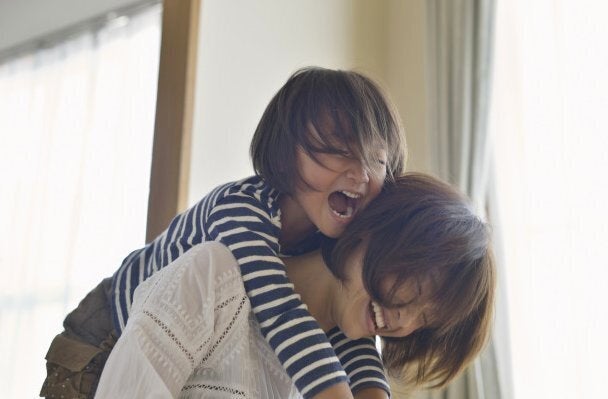 How To Teach Positive Body Image
Related