The 'Black Widow' rapper is the latest star to get in the passenger's seat with James in a sketch for 'The Late, Late Show', and the two are seen driving around Los Angeles and, of course, whizzing through Iggy's back catalogue on the radio.
And while James has already shown off his singing and dancing skills during his short time as host of 'The Late, Late Show', he's also proved he's got mad rapping skills too… or, at least, he's capable of keeping up with an Iggy Azalea track, which is almost the same thing.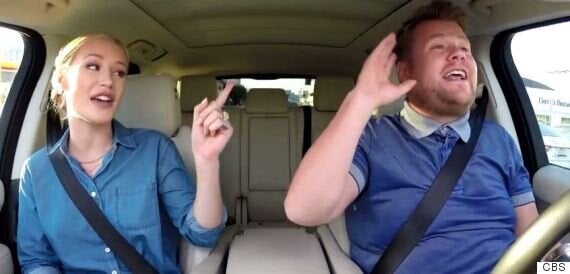 However, our favourite part of the 'Carpool Karaoke' video doesn't even take place on the road.
After discussing Iggy's recent engagement, James asks if she has any plans for her big day, even proposing that he could perform the ceremony for her if he becomes an ordained minister especially for the occasion.
She then reveals her fiancé, NBA player Nick Young, wants R Kelly to perform at their reception, specifically so he can perform the heat-warming ballad everyone wants to hear at their wedding… 'Marry The P***y'.
All this talk of weddings clearly gets James in the mood to throw on something white and flowing, so they hit up a bridal shop, where the British comedian throws on the best wedding dress he can find.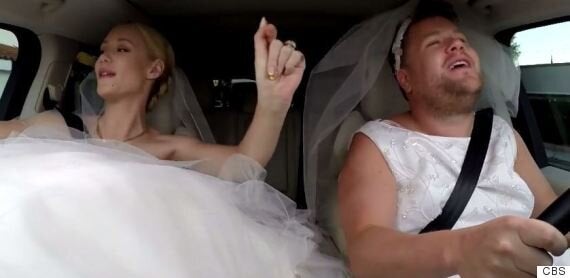 Well this just brings a tear to our eye
Now there's an image that will stay with us all weekend.
Watch his latest clip in full below: