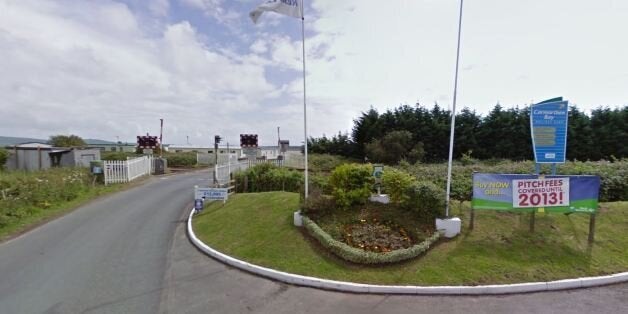 An angry tourist was arrested at a Welsh caravan park after having an argument with his wife - and decided to vent his frustration by pooing all over the police car.
Mark Haughton, from Bristol, was holidaying at the Carmarthen Bay Caravan Park in Wales when he and his spouse got into an argument. Haughton left his caravan and returned to find police waiting for him.
Officers denied him entry into the mobile home and cuffed him, prompting Haughton to accuse them of racism.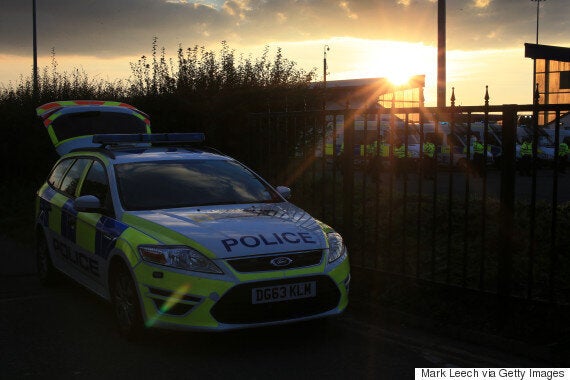 Not the car involved in the incident
At Llanelli Magistrates' Court. prosecution solicitor Ellie Morgan said: "Mr Haughton had left after the argument but he returned when the officers were there. He walked past the officers and tried to gain access but he was stopped by officers.
"He was cuffed. He said the officers were harassing him because he was black."
The enraged man was forced into a police car but vowed to void his bowels in protest.
"He did seem to calm down at that point but the officers said that some way into the journey they became aware of a strong, disgusting smell," Mrs Morgan said.
"A photo was taken, fortunately the police have not thought it fit to provide us with it."
Upon arrival at Dyfed-Powys Police Station in the early hours of 17 May, Haughton was given clean clothes and a cell with a toilet, but he took his dirty protest even further and defecated on the cell floor.
"I admit I was angry and I was blocked up, upset, people were laughing at me," he said.
"I was there without my pants, with my willy hanging out and I felt I was being treated inhumanely."
Haughton pleaded guilty and was fined a total of £250 in court charges and costs, as well as a £300 compensation order to be paid to Dyfed-Powys Police.
Related