When Liam Cooper decided he wanted to marry his girlfriend of seven years, Amy Smith, he knew he wanted to give her a proposal to remember.
So he made a music video to 'Rude' by the band Magic and convinced his local cinema to play the clip to unsuspecting movie-goers, including his girlfriend.
The musician, from Wollongong, Australia, told Amy he was popping to the toilet just as the clip was about to start.
The next time she saw him, he was on the big screen.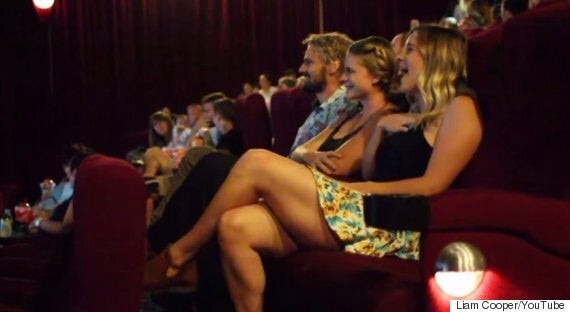 In the video, Liam is filmed asking Amy's father permission to marry her while miming along to the lyrics: "I'm gonna marry her anyway".
As Amy watched the clip, her friends and family piled into the back of the cinema.
And by the end of the song, after a quick clothing change, Liam returned to propose in person.
Guess what Amy's response was...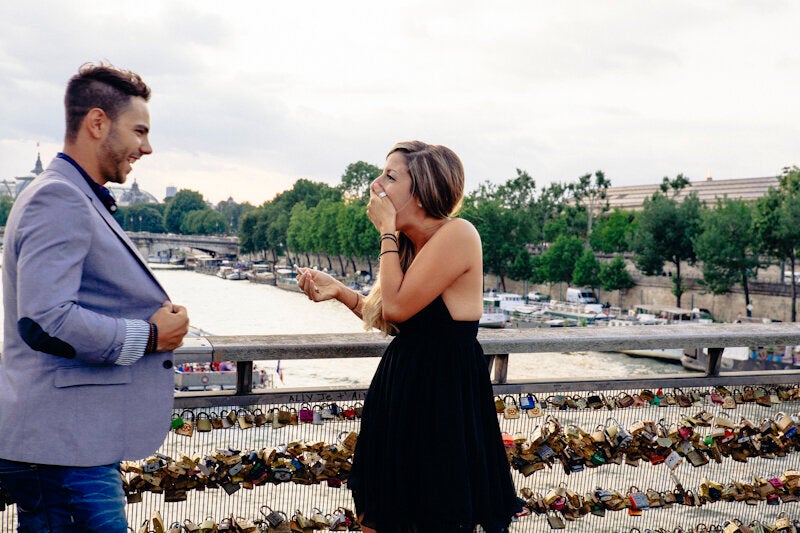 Surprised Proposal Reactions