The fight against the Islamic State (IS) is going online, with a new police unit being set up to block their social media propaganda across Europe.
Working with unnamed social media companies, the European police agency Europol will target the estimated 40,000 to 50,000 accounts linked to the terrorist organisation and aims to close them within two hours of identifying them.
Calls for more to be done to tackle online radicalisation have mounted in recent weeks after claims that Talha Asmal, who reportedly became Britain's youngest suicide bomber, was groomed online.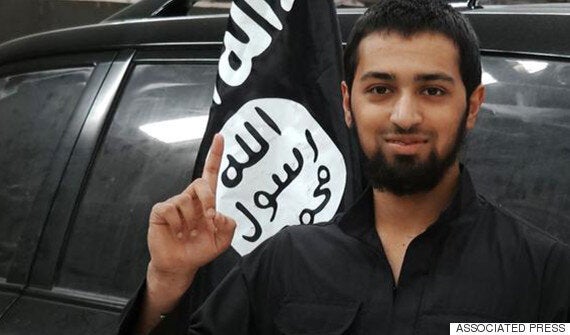 A police web unit is being launched to stop the Islamic State from recruiting fighters and spreading propaganda; the units' formation follows claims that Britain's youngest suicide bomber, Talha Asmal, seen above, was groomed over the internet
Talha, 17, is believed to have fled his home in Dewsbury, West Yorkshire, in March to join IS, and reportedly detonated a vehicle while fighting for the group in Iraq.
His family said the teenager had been exploited by extremists on the internet "in a process of deliberate and calculated grooming".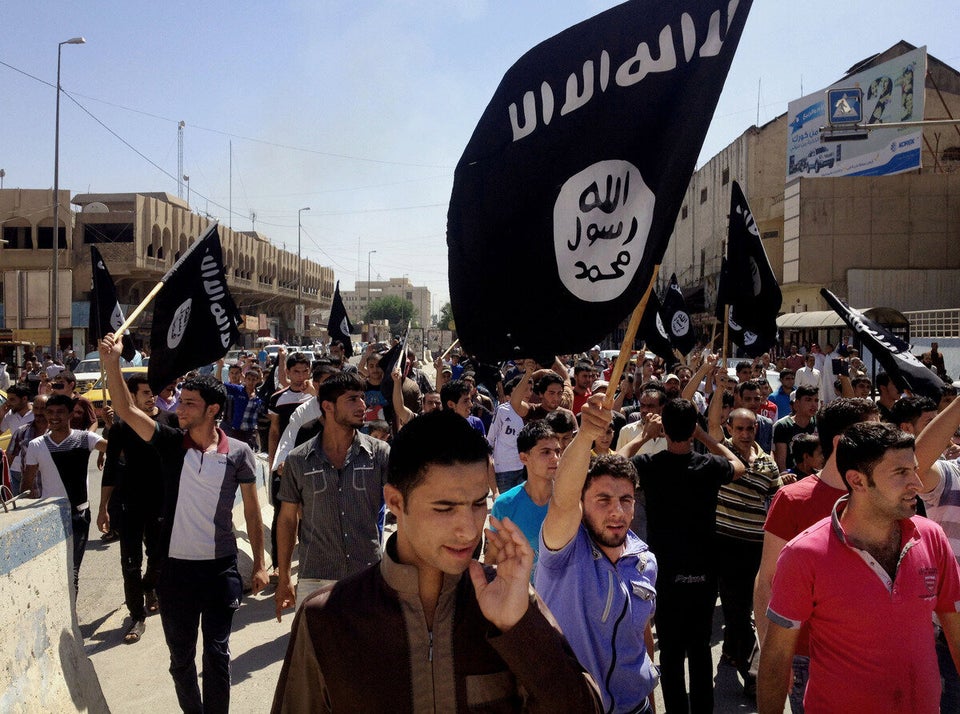 Islamic State to be targeted online
The unit's formation, also comes as three British sisters, Khadija Dawood, 30, Sugra Dawood, 34, and Zohra Dawood, 33, are believed to have fled to Syria along with their nine children to travel to IS territory.
Rob Wainwright, Europol's director, said the new unit, which comes into force next Wednesday, will work to identify key accounts that "underpin" what IS is doing and then "identify the ringleaders online".
He told the Guardian it would also monitor social media to identify any activity targeting people who might be vulnerable, as well as those preying on them.
He said: "Who is it reaching out to young people, in particular, by social media, to get them to come, in the first place? It's very difficult because of the dynamic nature of social media."
Mr Wainwright added that money used to fund IS would be tracked down, saying: "Where you follow the money trail, it helps find who they are, what they are doing and who their associates are."
Europol believes up to 5,000 people from the EU, including those from the UK, France, Belgium and the Netherlands, have travelled to IS-held areas. Around 700 Britons are thought to have travelled to IS-controlled regions of Syria and Iraq.
The former reviewer of anti-terrorism legislation, Lord Carlile, has called on the Government to work with computer programmers and social media companies to counter extremist propaganda online.
Mr Wainwright said that IS had proved to be "very technologically adept" and had exploited the internet and social media in a much bigger way than other terrorist organisations.
"We will have to combine what we see online with our own intelligence that is shared with us by European police services so, therefore, we can be a bit more targeted, identifying who the key user accounts are and concentrating on closing them down and then pursuing the more conventional counter-terrorism investigation around them," he told the BBC Radio 4 Today programme.
"So in the end what we are hoping to have is strategic impact against the problem as a whole rather than just playing a simple numbers game."
Related