Joey Graceffa is a 24-year-old singer, author and vlogger, with more than 4.7m subscribers to his YouTube channel, and another 2.3m followers on his Instagram and Facebook accounts.
So when the American decided to come out as gay on his YouTube channel three days before releasing a memoir, it was not a decision he took lightly.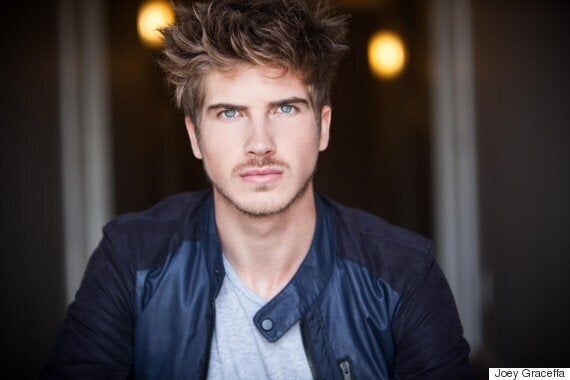 "I came out when I was ready, on my terms, in my own way," he tells HuffPost UK
"It was important to me to put [my story] on YouTube in an artistic way before people read it in my book," the vlogger told The Huffington Post UK. "It was sort of homage to where my career began.
"My friends and family already knew I was gay, but I decided to write a book to explain in detail, my own personal story. The music video was a mirrored visual representation of my book."
Graceffa released a music video called "Don't Wait", which heavily hinted at his sexuality. After being bombarded with questions, the YouTube star decided to make another video, titled YES I'M GAY, to "clear things up".
"I might as well just say it for real.. But I'm gay," he told his millions of followers. The video has been viewed more than 4m times, while the music video has racked up a whopping 7.2m views.
"It felt amazing," Graceffa recalls. "I was more excited than nervous because I finally felt confident enough in myself as a person. I came out when I was ready, on my terms, in my own way, without anybody telling me what to do, and I can't stress enough how important that is.
"No-one should ever feel pressured to 'come out' when they aren't confident with their sexuality."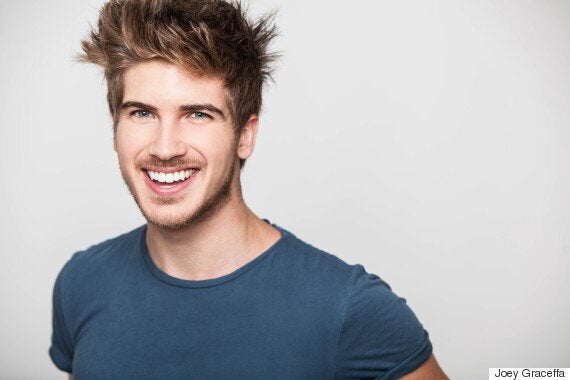 Although the internet is a breeding place for trolls, Graceffa says the response to his video has been "100% positive".
"I truly have the greatest fans in the world and I am so grateful for all their love and support throughout my career so far, I owe it all to them," he gushes. "Most of the world is unaware of YouTube's potential and how strong social media has and will become, this is the future.
"It's a place you can be yourself, without the judging mentality of your peers," Graceffa continues. "For me personally, it was my safe place, where I could go and play games, meet people, and create. A place where stimulation and imagination abounds."
Popular in the Community