Rainbow nail art - in theory the coolest thing ever but also the trickiest thing to pull off. Or is it?
It's currently one of the most popular looks at Wah Nails salons in Dalston and Topshop Oxford Street, but if you can't get to the salon, we've come up with a new #ManicureMonday tutorial.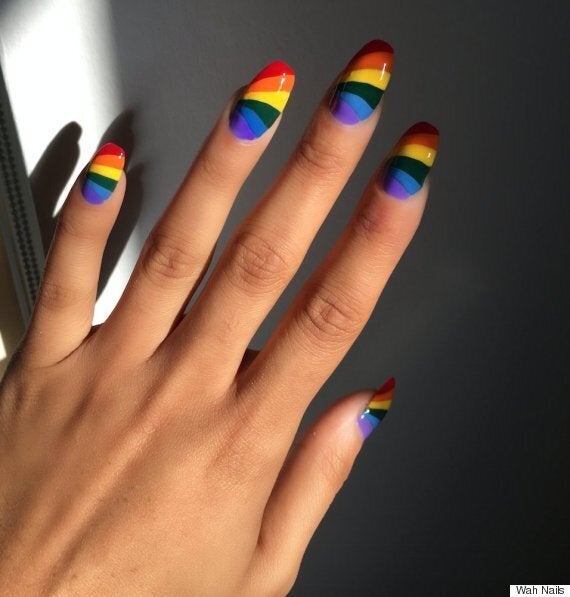 In the video above Wah Nails founder and nail art maestro Sharmadean Reid told HuffPost UK Style how to recreate their signature style in three simple steps:
1. Take your nail art pens (one for each colour of the rainbow) and starting near the cuticle, paint a half moon slightly at an angle with the lilac.
2. Following the line, proceed with your rainbow colours. Whether you subscribe to the nursery rhyme or the ROYGBIV, it will look super cute.
3. Don't forget that your colour half moons must all start from a singular point to get it a more rainbowy effect and less stripey...
Wah London Nail Art pens are priced at £7 and available from Boots.com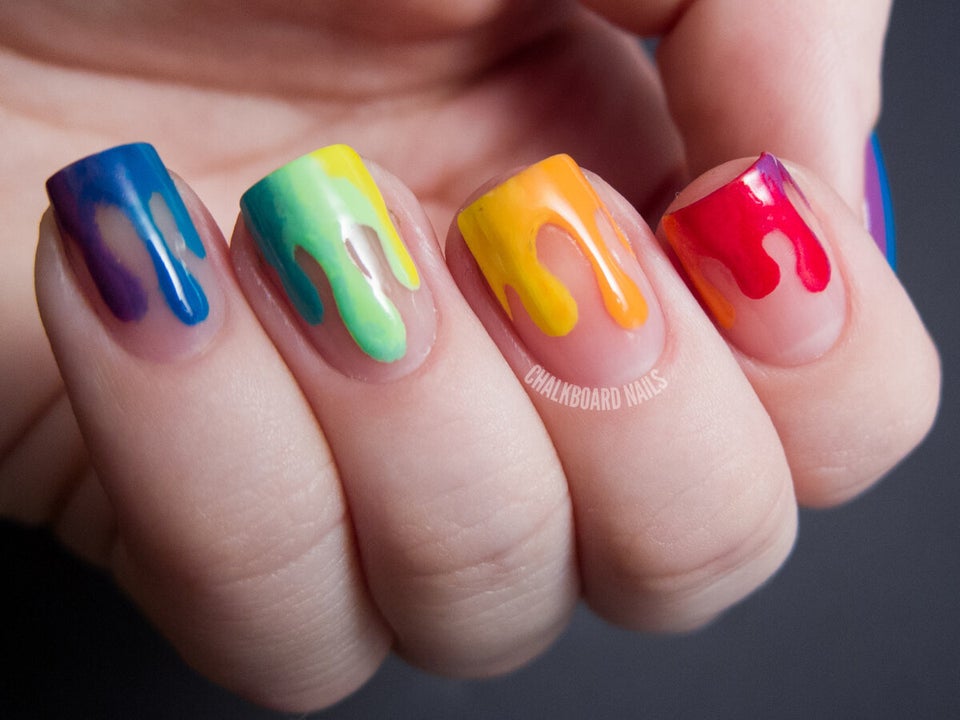 DIY Nail Art Ideas
Related