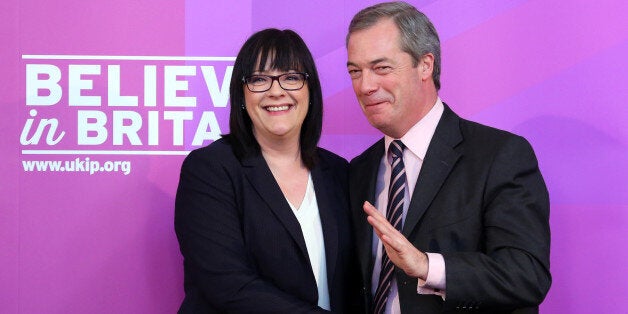 Ukip is not a North Korean style dictatorship, one of the party's MEPs has insisted after Nigel Farage was accused of freezing out one of his top officials for appearing to criticise him.
Louise Bours, the party's health spokesman, said the row that engulfed Ukip after its deputy chairman Suzanne Evans said Farage was seen as "divisive" had been "blown up out of all proportion" by the media.
Last week, Evans, Ukip's deputy chairman, appeared to have been sacked as a party spokesman for her comments on the BBC about Farage. A leaked internal party email told the party's press office to cut off all contact with her.
However she was swiftly unsacked and Ukip issued a statement which claimed the directive issued against her had been sent "without proper authority".
Bours was asked by BBC Radio 4's Westminster Hour on Sunday evening whether Farage was seen as divisive. "No. Absolutely not. I do not think he is perceived as divisive figure. I think the media would like to stimulate that and give it legs to run and run and run," she said.
"You know what, we all disagree with Nigel. We have lots of internal debates about everything. I have disagreed with Nigel about many things that have been reported in the press. You know what, you don't get frozen out. We're not North Korea."
The row comes as senior political figures manoeuvre to take a lead in the 'In and 'Out' campaigns for the upcoming referendum on the European Union.
Farage himself has admitted that "not everyone likes" him and that there are "better" people to take charge of the formal 'Out' campaign.
Bours said Farage had to be "one of the major players in the campaign" to persuade voters to leave the EU. "I would say they sideline us, Ukip and Nigel Farage at their peril".
"The British people trust Ukip on Europe. We won the European elections last year, we just received four million votes the British people only trust us on Europe."