If you're sick of the sight of Justin Bieber's signature look - high-top trainers, no shirt and jeans belted around his knees so we can all get a look at his Calvin Klein waistband - then you might be surprised to see he's undergone a dramatic transformation.
The 'Beauty And A Beat' singer got a decidedly edgier makeover for a recent TV appearance, ditching his vest tops and perfectly coiffed hairstyle for a leather jacket and grunge wig, complete with heavy eyeliner and black nail varnish.
Beliebers needn't worry, though, he's not completely ditched his trademark threads - he's just impersonating Ozzy Osbourne for an appearance on 'Lip Sync Battle'.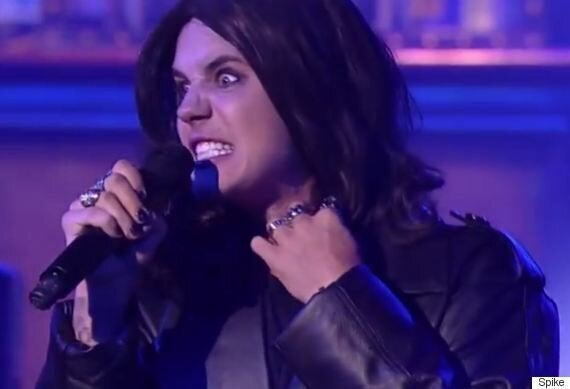 Justin Bieber as Ozzy Osbourne
The Biebs looked unrecognisable as he hit the stage to perform Black Sabbath's 'Crazy Train', and we have to give him props for serving up a pretty believable (or should that be Beliebable) Ozzy impression.
Luckily, he drew the line at biting the head off a bat.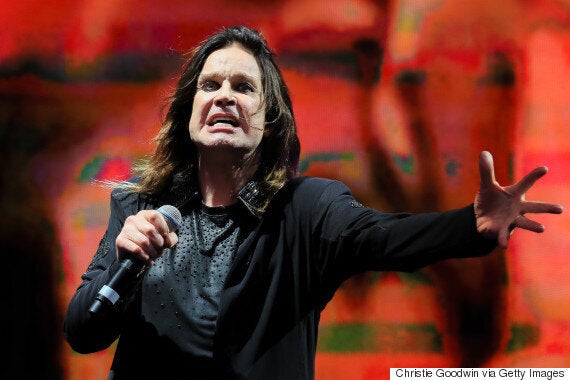 However, while we're impressed with his Ozzy-inspired performance, we doubt the rocker's other half, Sharon Osbourne, will be.
Speaking about The Biebs to The Mirror last year, Sharon said: "He needs a good slap. He is surrounded by the wrong people, by kiss-asses. I would say, 'Put your little ass in the studio and don't come out until you have a great body of work.'"