After conflicting reports about whether she'd be returning to the house, Aisleyne Horgan-Wallace finally made her 'Big Brother' comeback on Wednesday.
SEE MORE:
Aisleyne, who finished in third place in the seventh series of 'BB', surprised the remaining housemates when she returned to the house, as part of this week's time-travel shopping task, dishing some presents out as a special Christmassy treat.
However, it was up to her whether the housemates had been naughty or nice, with those she deemed "naughty" receiving the unwanted gift of basic rations for the week ahead.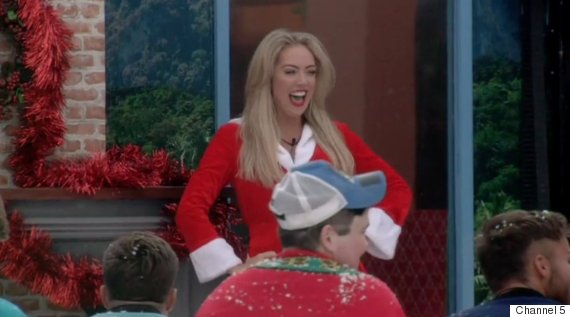 She's ba-ack!
It'll come as no surprise to 'BB' fans to hear that Helen Wood was the first housemate Aisleyne chose to give 'basic rations' to, following their much-publicised feud outside of the house, with Helen recently claiming she would "spit in Aisylene's face" should she return to the house.
She was every bit as blunt with the rest of the housemates, telling Marc O'Neill he would be on basic rations for the week because he contributed to "gentle soul" Brian Belo's decision to leave the house, while also dropping a 'basic rations' present at Helen's feet, telling her: "Basic rations for a basic bitch."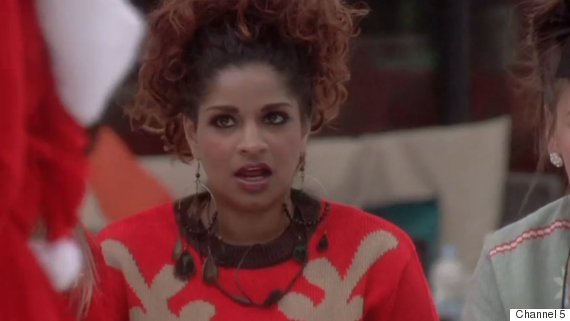 Sam Kay was shocked to hear Helen had been branded a "basic bitch"
Simon Gross was also on the receiving end of Aisleyne's wrath, after she admitted that she'd "thought they were friends before", but later learned from Helen (who she dubbed the "spawn of Satan") that he'd been talking about her behind her back.
It's not yet clear exactly how long Aisleyne will be staying for, with the 'Big Brother' website claiming: "She's here to stay - for now!"
Find out how the housemates reacted to the new arrival in Thursday's 'Big Brother', airing at 10pm on Channel 5.
LIKE US ON FACEBOOK | FOLLOW US ON TWITTER