Gary Kemp reveals he's far more emotional now walking out on stage with his Spandau Ballet bandmates than back in the day when he was the band's chief songwriter and, in his words, "didn't respect anyone else".
Gary, who penned the band's biggest hits including 'True' and 'Gold', tells HuffPostUK he's relieved not to be the self-appointed boss anymore, with musical duties now shared far more democratically between the five of them.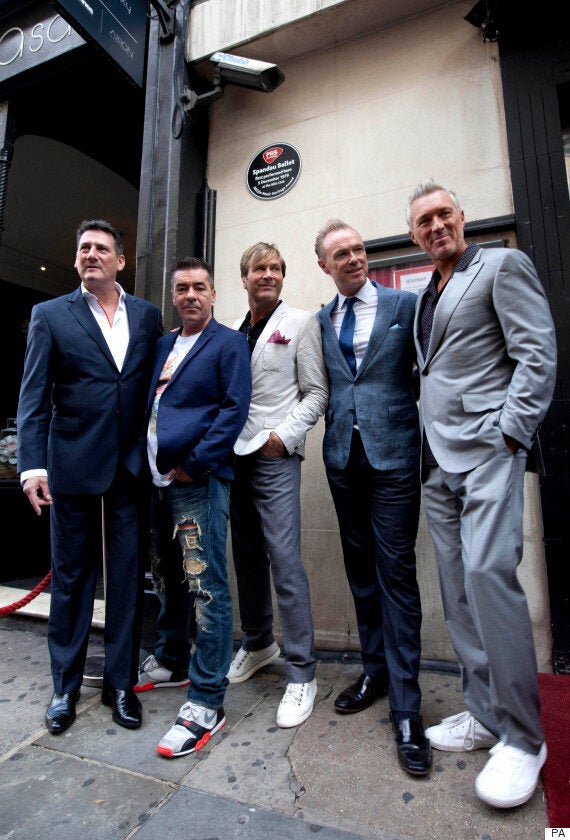 Life's a lot more democratic for the Spandau Ballet boys these days
"Tony's (Hadley) written the opening song," he says of the band's new set, ahead of their performance at Henley Festival in July. "There's less pressure on me to be chief songwriter. The chemistry between us is like that between any group of people in an office – you just have to find the balance that works and stick to that."
The band have famously come back to each other after a rollercoaster ride of 30 years, charted in last year's documentary 'Soul Boys of the Western World'. Starting out as champions of the New Romantic Movement of the early 1980s, later years saw three of them facing off Gary in court over royalty disputes (his brother Martin impressively managed to stay friends with both sides), before they were finally reunited five years ago.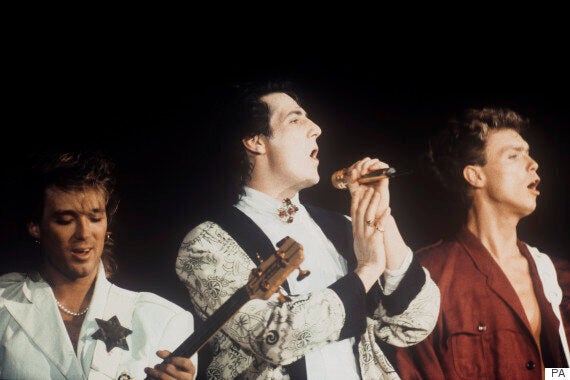 More eyeliner, anyone? Spandau Ballet belted out the hits in the 1980s, but they had their own barricades coming
"We're comfortable with it," says Gary, of the film which forms part of their new stage-show. "We're proud of that story, and of the fact we got back together.
"Honesty is really important, and our respect for each other, and our private lives.
"I didn't have a private life before and I didn't respect anyone else. The song 'Through the Barricades' was originally written about Northern Ireland, then it became about Berlin, and then it became about us. I get very emotional walking out on stage with my guitar to play it. I'm much more emotional." He laughs. "It's all a bit Richard Burton, Elizabeth Taylor, but that's fine."
And he adds that all the members of the band, who will be performing at Henley Festival in July, each get their moment to shine.
"It's the best it's ever been," he says. "Bands from that era can all play and, as much as it's always been spun as manufactured pop, it's really been about the music.
"It's important for us to get it right. We're an era band, and people pay good money to see us perform."
Spandau Ballet will be performing at this year's Henley Festival, along with Jessie J, Lionel Richie, Gregory Porter and the Gypsy Kings, plus a host of other acts. Click here for ticket info and listings.
Spandau have still got. Gary's most recent song 'Steal' is currently in the US Billboard charts. Have a listen below...