Courtney Love found herself caught up in frightening scenes on Thursday as a strike by French taxi drivers turned violent.
The singer was travelling from Charles de Gaulle airport when her vehicle was surrounded by strikers who were smashing up livery cars, setting tires ablaze and blocking traffic.
The strike is aimed at Uber and came amid weeks of rising, sometimes violent tensions over the US ride-hailing company.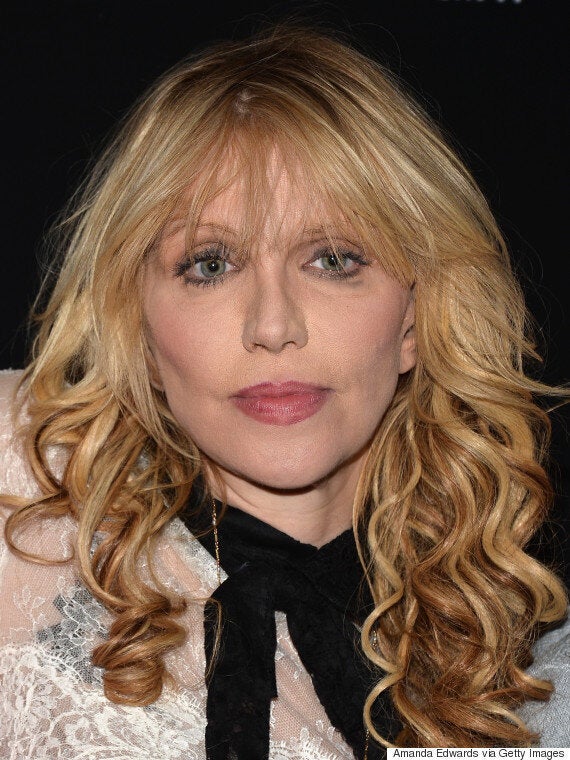 'The scariest day of my life': Courtney Love
A stricken Love tweeted: "They've ambushed our car and are holding our driver hostage. They're beating the cars with metal bats. This is France?? I'm safer in Baghdad."
She followed this up with a personal message to French President Francois Hollande, demanding: "Where are the fucking police??? Is it legal for your people to attack visitors? Get your ass to the airport. Wtf??"
Love, who was married to Nirvana legend Kurt Cobain, described the experience as "the scariest day of my life."
Thankfully Love and her crew were spirited to safety – not by President Hollande - but after apparently paying "some guys on motorcycles to sneak us out."
Posting an image of herself astride a motorbike, a relieved-looking Love said: "We got out after being held hostage for an hour thanks to these two guys. I'm scared out of my wits.
"Mr Francois Holland President or Libertine? I can't believe this really just happened. Love French people but your government blows #happytobealive #parisuberstrike wtf?!"
She added: "[We] got chased by a mob of taxi drivers who threw rocks, passed two police and they did nothing.
"How on earth are these people allowed to do this? The first car was destroyed, all tires slashed."
Love, who had also tweeted messages to Kanye West suggesting she would have been better off staying at the airport with him, retweeted an apology from a French citizen, who sent her good wishes, adding: "I'm a French citizen and shame on my country. Hollande is a joke, sadly."
It wasn't immediately clear what type of car Love was travelling in when the ambush occurred.
Taxi drivers are angry, saying Uber's lowest cost service is taking their livelihood away.
Despite repeated rulings against the low-cost UberPop service, its drivers continue to ply French roads and the American ride-hailing company is actively recruiting drivers and passengers alike. Uber claims to have a total of 400,000 customers a month in France.
Riot police chased strikers from Paris' ring road, where protesters torched tires in the middle of the roadway and swarmed onto exit ramps at rush hour.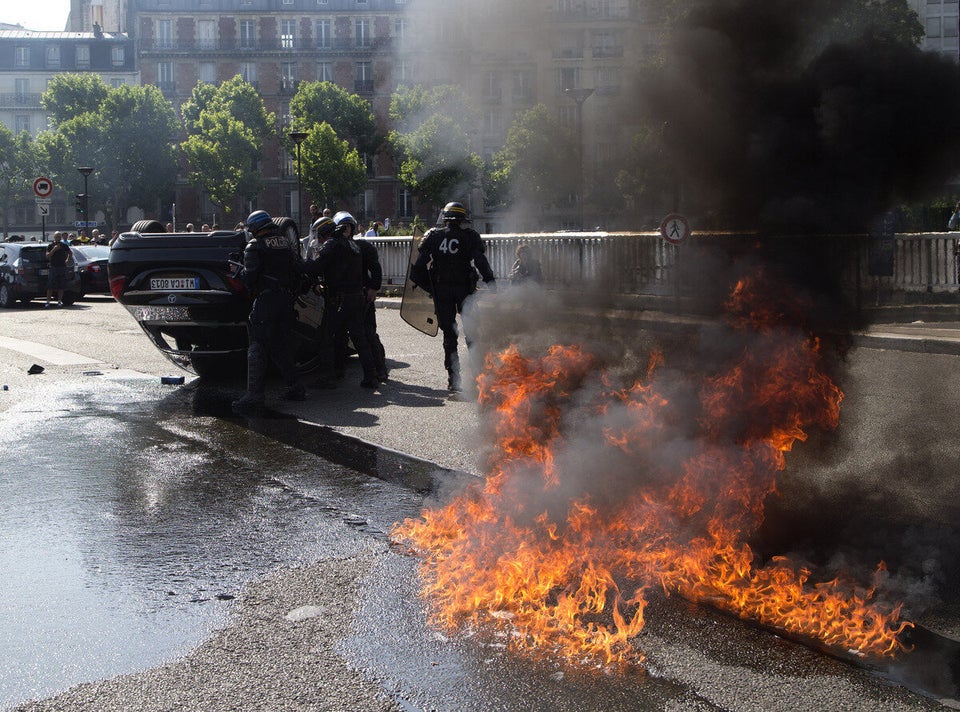 Paris Uber Strike