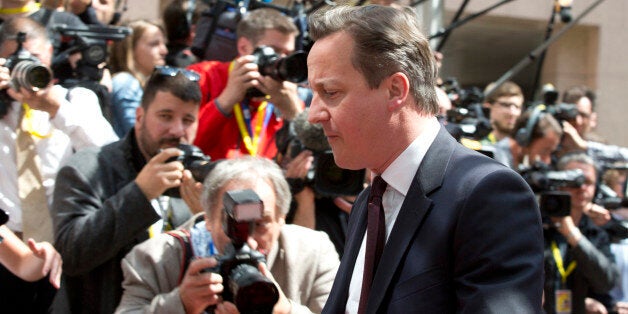 David Cameron has risked the wrath of Euroscepctics after it emerged his much-vaunted renegotiation of Britain's relationship with the EU will not be nailed down before the in-out referendum.
Officials admitted during the EU summit in Brussels that getting all 27 other EU nations to ratify changes to the Lisbon treaty, which underpins the union, will not be achieved ahead of the historic vote, which will take place by the end of 2017.
Instead, the British Government wants to secure binding agreements with member states which can be attached as a protocol to the treaty the next time it is ratified.
Reports have emerged in the last month suggesting there was insufficient time to get every country to agree to the UK's demands before the vote, and repeated on Thursday night by the BBC.
Details were confirmed as Mr Cameron outlined his reforms to fellow leaders plans for the first time in the formal setting of an EU summit - which was low on the agenda as they dined amid the migrant crisis and Greece's financial troubles.
While the Prime Minister achieved his goal of discussing his reform agenda with all 27 leaders ahead of the summit, journalists attending the summit reported a lack of enthusiasm for lengthy discussions over the dinner table.
Back in the UK, the disclosure prompted anger and criticism against broken promises over Europe in the past and fears other countries will be cool on offering binding deals if there is a prospect Britain then withdraws.
Mr Cameron has refused to publicly reveal what he wants to get from his deal - though banning EU migrants from claiming in-work benefits for four years is thought to top the list.
In any case, EU and British officials are poised to begin "technical" talks over the new settlement, with leaders returning to the issue at the European Council summit in December.
The outcome of the deal done will determine whether the Government and others campaign to stay in or leave the EU.