When Ryan Footit reached 40, he knew his lifestyle had to change.
At 5ft 8ins and 330 pounds, Footit was considered obese by doctors and was worried he was going to die "an early painful death" loaded with medicines and procedures.
But he's managed to lose nearly half of his body weight, without counting calories, carbohydrates or fat.
Just 12 months after his weight loss journey began, Footit now weighs 180 pounds and is just 15 pounds away from his target.
Blogging on Yahoo! Health, Footit says he was determined to lose the weight in a healthy and natural way, without the aid of surgery, weight loss pills or fad diets.
"I wanted the gratification of doing it 100% by myself. Plus, I think all the pills and gimmicks make for temporary weight loss. If you do not stay on the pills, the potions, or the diets forever, you will gain the weight back. I didn't want that," he explains.
At first, he cut out wheat and dairy products from his diet to kickstart weight loss, but he didn't count calories, carbs or fats.
He gradually changed his diet, which now consists of mostly raw fruits and vegetables, and has stopped eating processed foods or anything microwaved.
That doesn't mean that he never has a treat though. Footit is partial to chocolate and still has one large bar a week. These days, he makes sure it is 72% or higher in cacao content, though.
He's also gradually introduced exercise into his lifestyle. At first, he could walk just 30 minutes on a treadmill, but he added 10 minutes on each week. Now, he's even completed a half marathon.
Footit has posted regular updates about his weight loss journey on social media, to inspire others to lose excess pounds.
He says that he feels like a "completely different person" since losing the weight and some old friends have even failed to recognise him in the street.
"You cannot just simply eat less, you must modify your life to a new style that you are willing and able to live with for the rest of your life. Over time, your diet will evolve — let it. You likely can't give up everything at one time, so gradually make your changes."
Before running a half marathon
Footit's tips echo those previously given by BDA spokesperson and consultant dietitian, Sian Porter.
"The whole mindset of 'I'm going on a diet' suggests it has a beginning and an end, and to lose weight healthily you have to make small, sustainable changes.
"A diet that will work is a diet that you can stick to, as long as you're not harming your health in the process."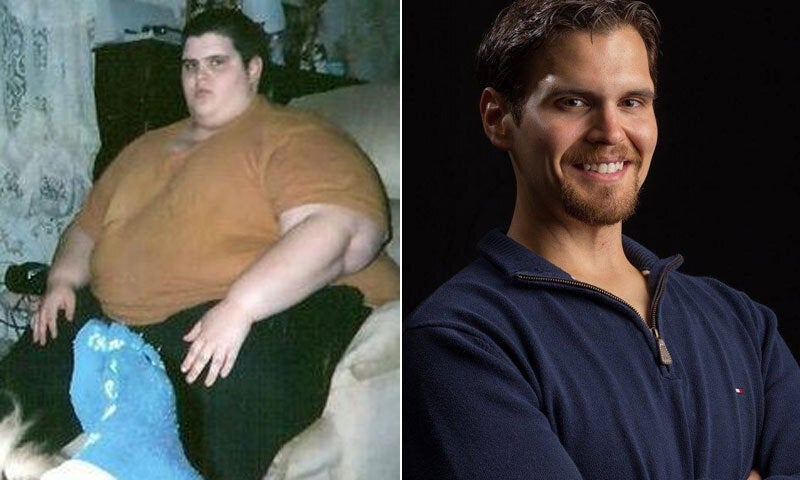 HuffPost's Top Weight Loss Stories