Put us in front of a pair of chopsticks when we've had a couple of sherries and the inevitable slash predictable walrus impression will ALWAYS follow, isn't that right Jennifer Lawrence?
The 'Hunger Games' star looked like she was having a (ahem) whale of a time during a night out in New York on Wednesday.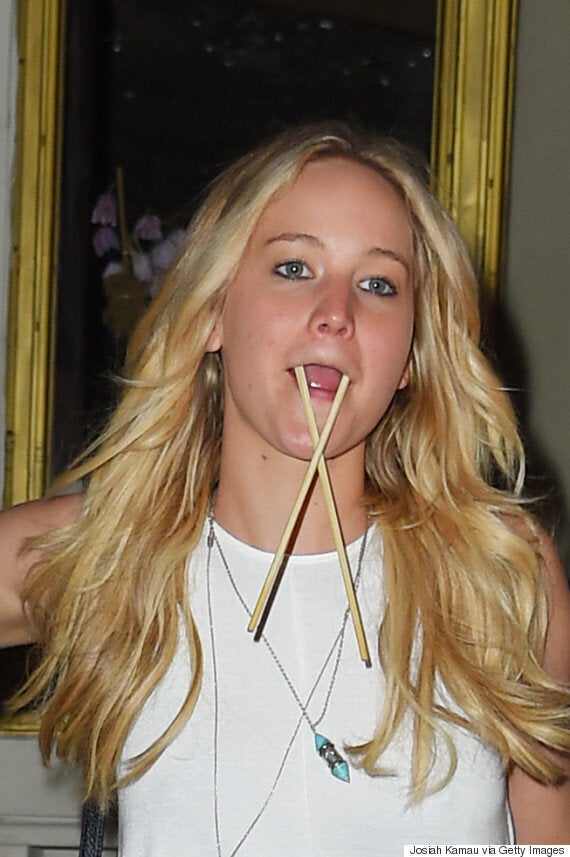 I am the walrus: Jennifer Lawrence
The 24-year-old might have been enjoying a spot of fine dining in the Big A, but she left any airs and graces at the door of the city's swanky Nobu restaurant as she made her way on to a nearby bar with a group of friends.
Unfortunately, the actress, who kept it simple in a white baby doll dress, had transferred the chopsticks from her mouth to her hair by this point.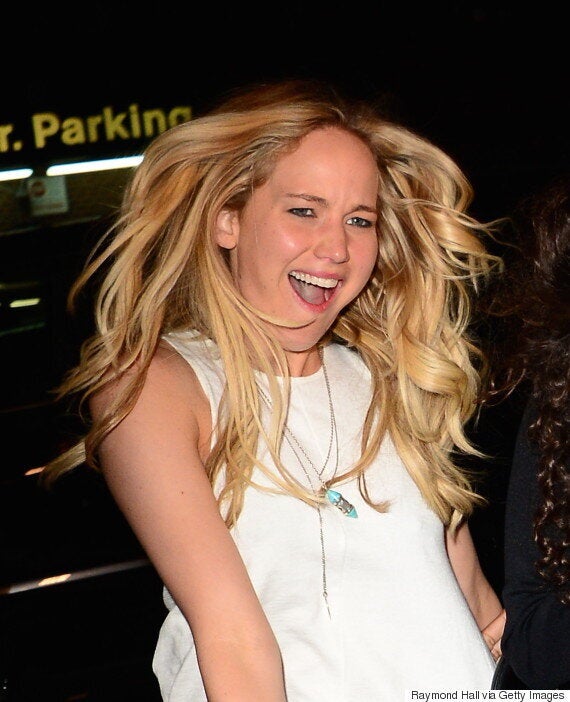 The snap, which appeared in the March issue of the US magazine, saw Jen looking surprisingly relaxed as the snake slithered all over her back.
Tomorrow, Jen rides a giraffe to work.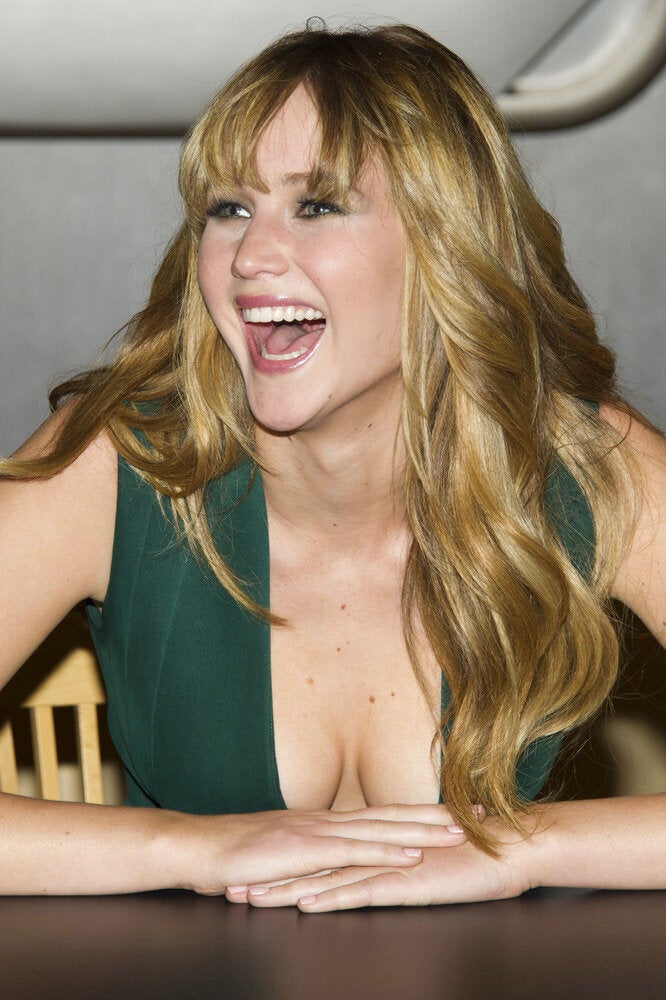 Jennifer Lawrence: 100 Sexiest Pics
Popular in the Community