• Mercury could tickle 35°C in Greater London
• 'Level two' heatwave warning in place
• Tennis fans take heed: Wimbledon is set for a scorcher
• Young, old and chronic disease sufferers warned to take extra care
• Fasting Muslims also urged to balance food and fluid intake during Ramadan
A mini heatwave is steaming our way and with temperatures that could reach a searing 35°C in Greater London, it's going to be hotter than Hawaii on these fair shores.
Monday will see the mercury creep to 23°C, swooping up to 28°C on Tuesday before settling into true sizzle mode by the middle of the week - in plenty of time for Wimbledon.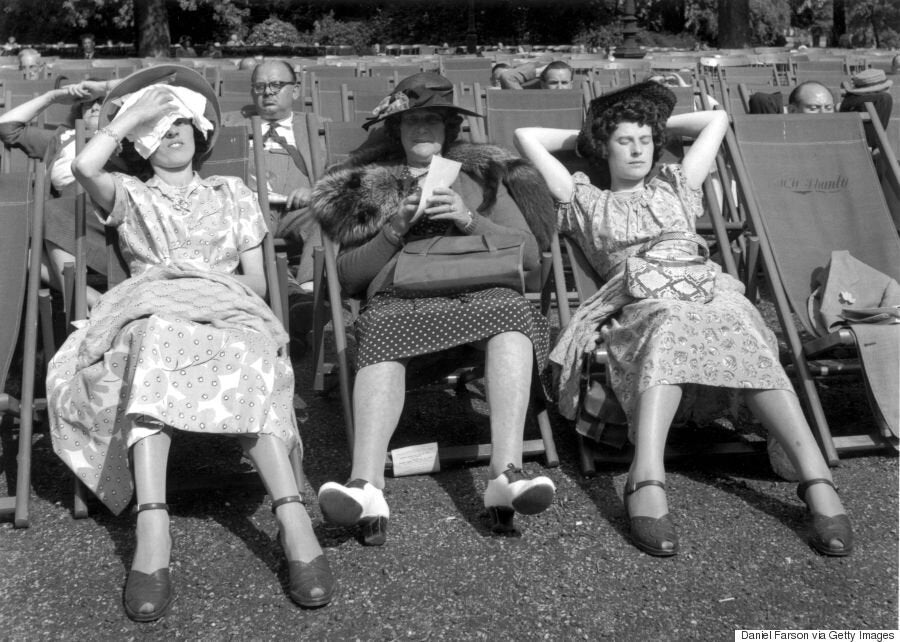 [For scale, temperatures in Honolulu, Hawaii are not expected to reach past 29°C this week and California will be similarly 'chilly' compared to our scorching heat]
A Met Office spokesman said: "Temperatures are expected to build on Tuesday and into Wednesday, with the hottest day of the year so far expected on successive days this working week."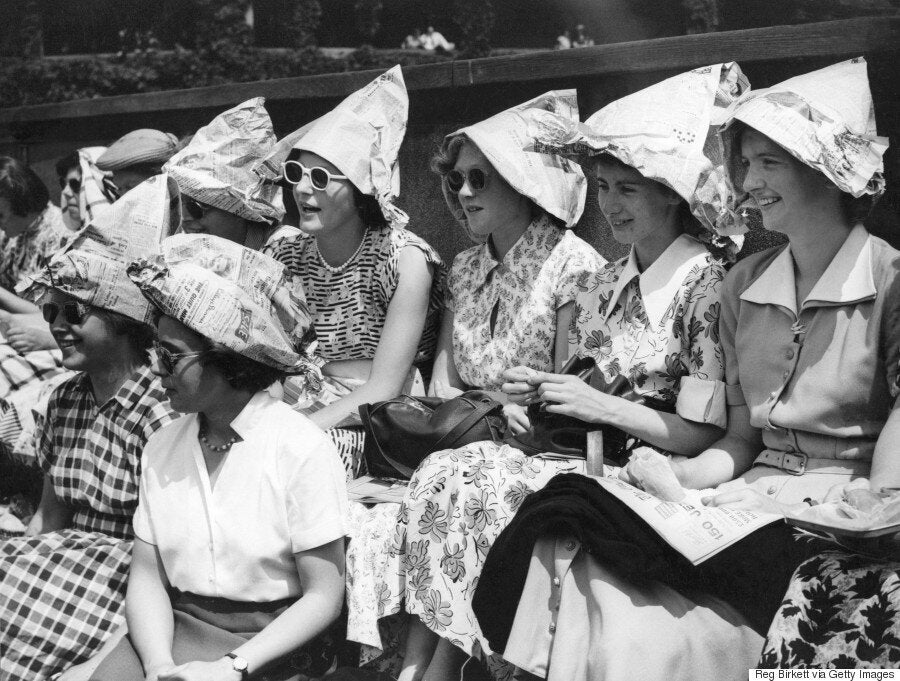 Spectators at the Wimbledon Lawn Tennis Championships wearing newspaper sun hats
But the balmy forecast has triggered a 'Level 2' alert with the Met Office warning: "Heatwaves can be dangerous, especially for the very young or very old or those with chronic disease."
Monday:

A dry day with scattered cloud. Bright or sunny spells are expected, especially in the east this afternoon. Feeling pleasantly warm or very warm with light southwesterly winds. Maximum Temperature 25°C.

Monday Night:

It will be a dry evening with some late sunshine. Then overnight skies will remain clear for much of the time. Light southerly winds. Minimum Temperature 11°C.

Tuesday:

Dry, and feeling warm or very warm inland by mid-afternoon with prolonged sunny periods developing, perhaps locally hot. Generally light southeasterly winds, but feeling fresher near coasts. Maximum Temperature 29°C.

Outlook for Wednesday to Friday:

Very warm or hot with sunny spells on Wednesday, but thunderstorms likely later. Very warm on Thursday with thundery showers. Mainly dry and very warm on Friday, but showers later.
Meanwhile Public Health England (PHE) has urged caution, warning the heatwave can be dangerous particularly for the vulnerable including older people, young children and those with serious illnesses.
Dr Paul Cosford, Director for Health Protection at PHE said: "We want everyone to be able to enjoy the good weather safely. Older people and those with long-term illnesses are particularly vulnerable to the effects of very hot weather, so it's important to look out for them, help them stay hydrated with plenty of cool drinks, and keep indoor areas as cool as possible.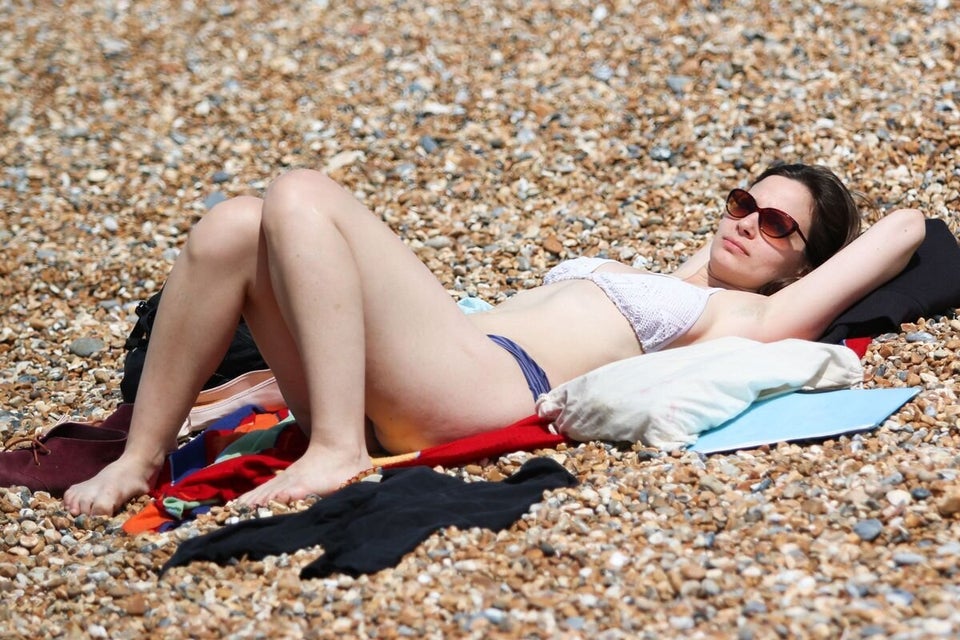 Mini Heatwave
"Try to keep bedroom and living spaces cool, by closing the curtains on windows that receive the sun and opening your windows at cooler times of the day and overnight when you can. Turn off non-essential lights and electrical items as these generate heat. A trip to a park where there's lots of shade or a public building that is air conditioned, may help offer some relief from the heat for vulnerable people."
Muslim members of the community who are fasting for Ramadan are also being urged to take care during the hot weather and balance food and fluid intake carefully and drink enough water.
Advice for keeping safe in the heat:

•Try to keep out of the sun between 11am to 3pm

•Apply sunscreen of at least SPF15 with UVA protection

•Wear UV sunglasses, preferably wraparound, to reduce UV exposure to the eyes

•Wear light, loose-fitting cotton clothes, a hat and light scarf

•Drink lots of cool drinks

•Look out for others especially vulnerable groups such as older people, young children and babies and those with serious illnesses

•Never leave anyone in a closed, parked vehicle, especially infants, young children or animals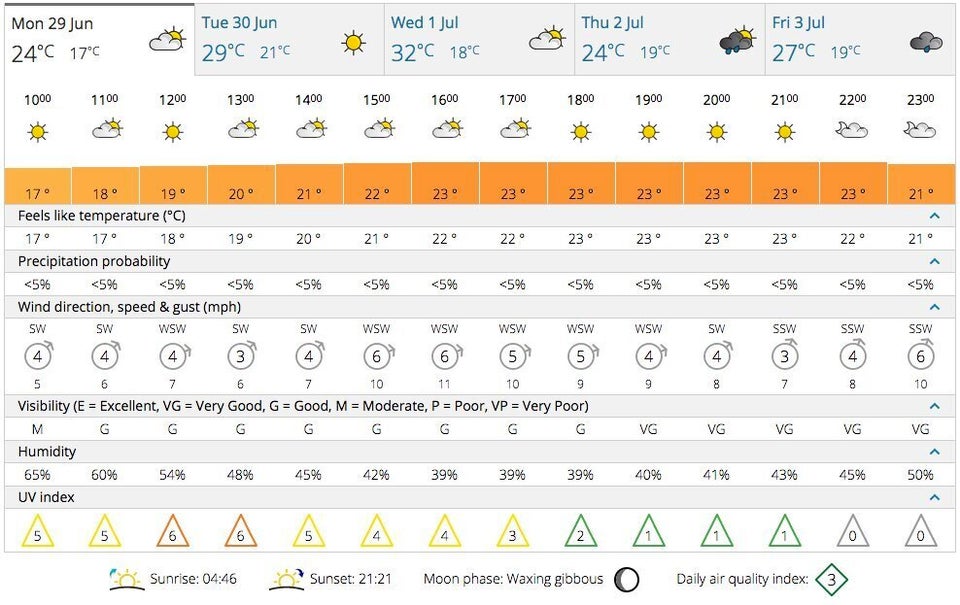 Weather forecast
Related