When Jen Hurd Bohn reached the top of the Eiffel Tower, something caught her eye - and it wasn't the spectacular view across Paris.
Bohn, from Clovis in California, was on holiday with her husband Jeff when she saw a mystery man propose to his girlfriend.
Quick-thinking Bohn caught the moment the woman said yes on camera, and now she wants to share the precious photo with the couple.
She's posted her photos on social media in the hope that a mutual friend may spot them.
Bohn's post has now been shared more than 190,000 times on Facebook and has also gained attention on Twitter.
Commenting on the post, she said she knew the chances of finding the couple were slim, but still wanted to try.
"I've got friends across the country and by their clothes I'm guessing they're from the US," she said.
"Somebody knows somebody who was in Paris last week and got engaged..."
Social media has proven to be a useful way of tracking down loved-up couples in the past.
He captured the stunning moment on camera and managed to track down the couple in his picture with the help of social media.
Fingers crossed that Bohn will be just as lucky.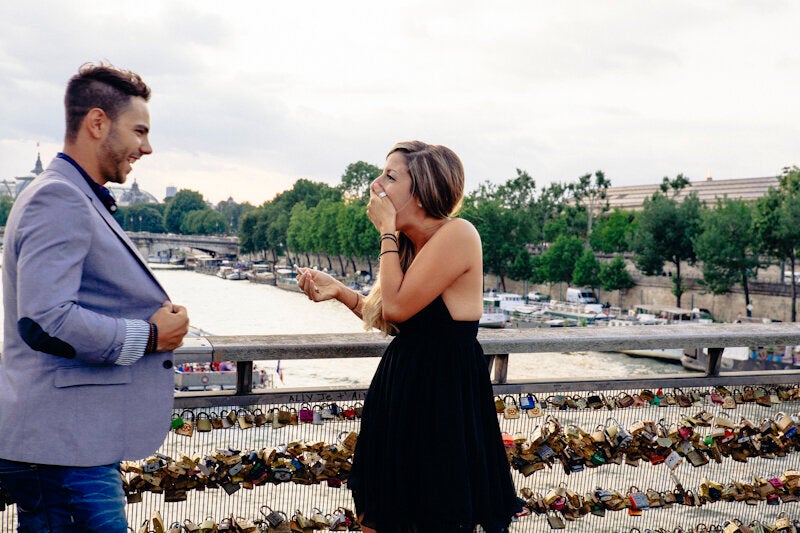 Surprised Proposal Reactions