If you ever needed confirmation that letting your future husband design your wedding invitation was a good idea, then here you go.
A "save the date" invitation, posted on Imgur by user 'howa', shows that sometimes grooms do get it right.
At a first glance, the invite appears to be your run-of-the-mill, romantic photograph of a couple who are clearly very much in love. And they want you to share their wonderful day with them.
But then under closer inspection you see...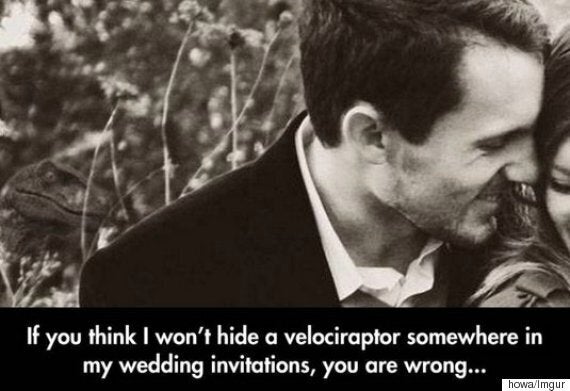 According to Imgur user 'howa', this is precisely why you shouldn't let your husband make the wedding invitations.
But, credit where credit's due, we think it's flipping great!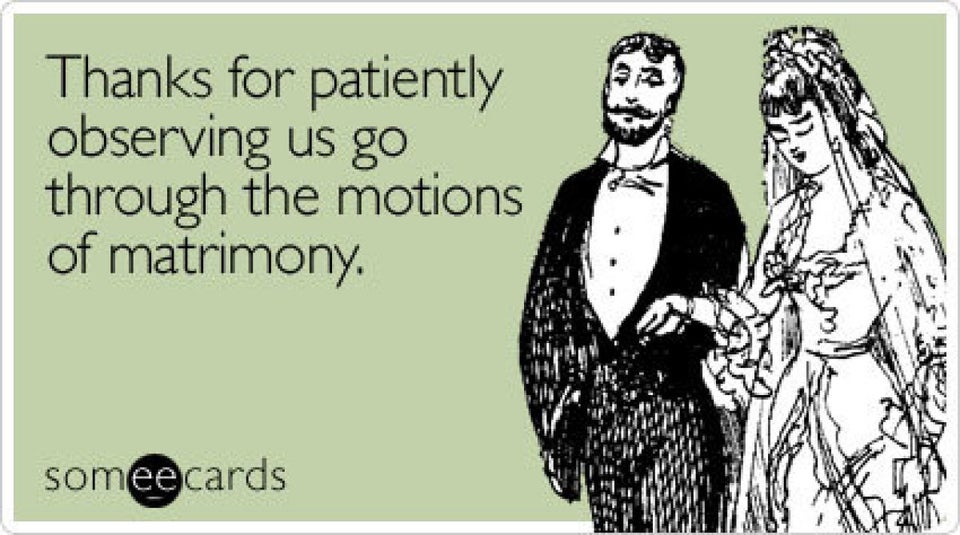 Someecards Wedding Invitations