Saber Miresmailli from Vancouver, Canada was on holiday in the UK when he saw the couple kissing with Tower Bridge in the distance.
He told CBC news: "I was in a moving car, with no flash but somehow they just looked so beautiful and the lighting was perfect. I had a ten second window to take the photo. It was pure luck I got it."
The magical shot showed the couple kissing in the foreground with Tower Bridge pictured behind, slightly out of focus.
Miresmailli added that he didn't see a photographer with the pair, so wanted to pass the photo on as a wedding gift.
On 31 May, the photographer took to Facebook to try and locate the couple, and - after his post was shared more than 270,000 times - he managed to track them down.
"Congrats to Laura and James who are now on their honeymoon. I wish you guys many many years of happy and prosperous life. Will send you the picture when you come back."
N'aww! We do love a happy ending.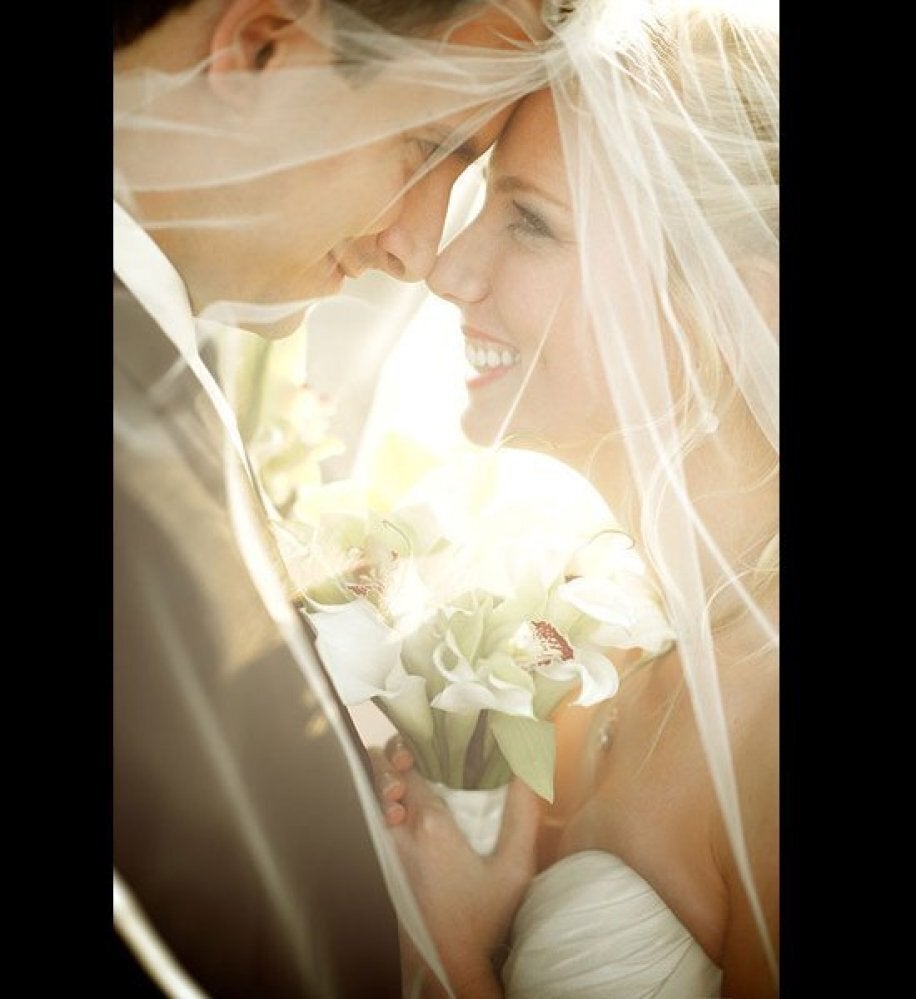 The Most Romantic Wedding Photos