Rochdale Labour MP Simon, who on Monday told of his devastation at the end of his second marriage, a day later appeared to invite his Twitter followers to vote on whether his estranged wife is "tacky" or "classy" for allegedly wearing a T-shirt to help promote the gym of her personal trainer "friend".
Referring to pictures of Karen wearing a Body Pro gym shirt taken since the separation was announced, he wrote: "Using our family breakup to help a 'friend' promote his gym in The Sun and Mail Online. Fav if tacky RT if classy."
Comments posted below the tweet advised the MP to "try to stay calm. Try to block it out" and to "maintain your dignity." Meanwhile another branded the 48-year-old "tacky" himself for "using Twitter to air your dirty laundry."
In an exclusive interview with The Sun, Karen told how the marriage crumbled after Simon began to envy her fame, accumulated in part thanks to her penchant for posting selfies on social media featuring her cleavage.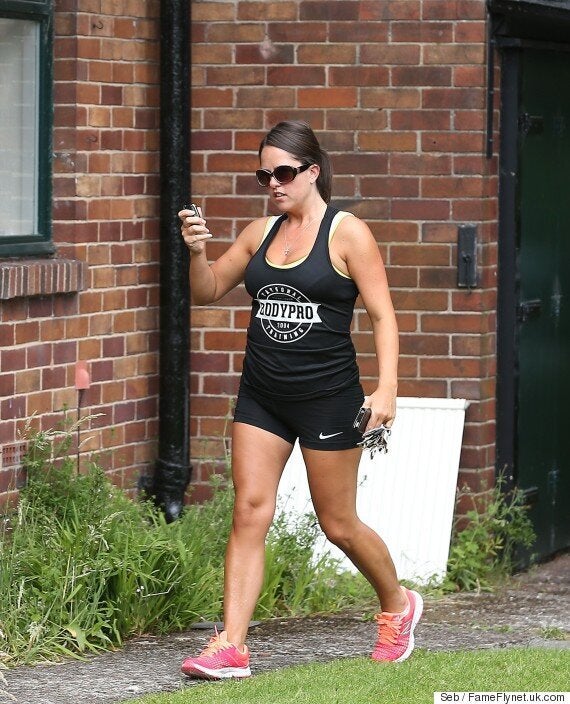 Karen Danczuk heads to the gym
The 32-year-old, who amassed 58,000 Twitter followers thanks to her saucy photos told the newspaper: "I think there was a bit of jealousy. I've changed so much mentally and physically. I've gone from fat, frumpy Karen to happy, confident and sexy Karen – and I can't ignore that."
Karen, a former Labour councillor dubbed one of "the sexiest women in politics" added: "It used to be all about Simon. I used to be his plus one, but it changed dramatically and became more about me. Even at MP events, I became the star. Simon probably just felt a little taken aback."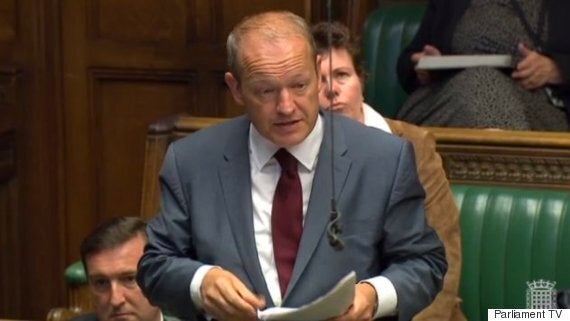 Simon Danczuk puts on a brave face in the House of Commons on Tuesday
Simon had earlier Tweeted his thanks to his 14,700 followers for their "nice words", revealing: "I'm very upset but focusing on work helps me." According to The Sun he had stressed there was no one else involved.
Denise Palmer-Davies said: "That's what she wears every time she has a training session. She was off for a training session and that's what she happened to be photographed in."
She also reiterated that no other parties played a part in the separation.
Karen's personal trainer is Ben Bate, who runs BodyPro training with his wife, Natalie.
Hours before Simon's comments, Karen had tweeted: "Unless you physically hear me say something 'Karen' didn't necessarily say it. Please don't believe everything that you read. KD."
Simon and Karen Danczuk, who have two children together, married in 2012.
Simon has spearheaded a campaign against high-profile paedophiles, including the late MP Cyril Smith.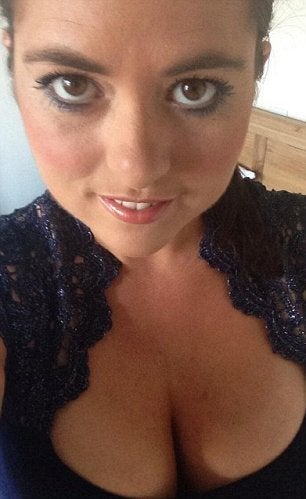 Karen Danczuk