Just a week after the beach massacre in Tunisia, a mock firearms attack is being staged in Britain's capital.
Metropolitan Police Commissioner Sir Bernard Hogan Howe has said the drill is to prepare the emergency services; "Should the worst happen".
The two-day exercise - being held a week before the anniversary of the 7/7 London bombings - involves thousands of people and is taking place at Aldwych's disused Tube station.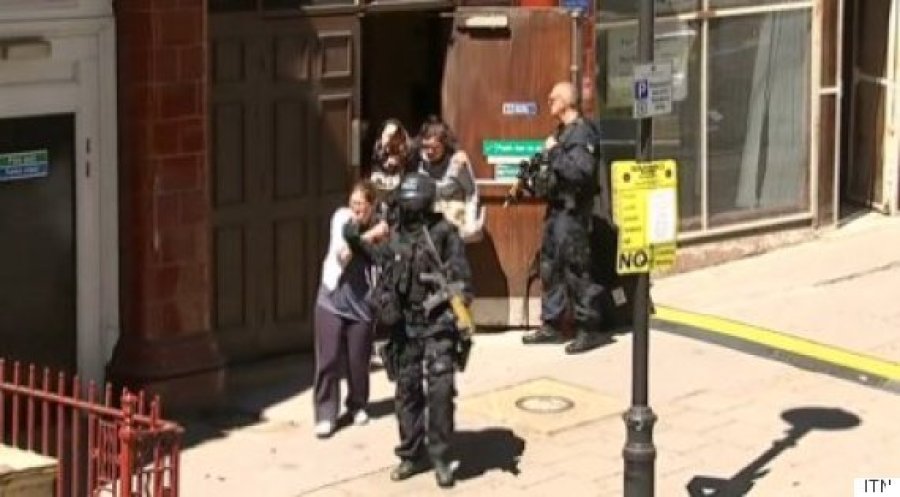 Video footage shows armed police participating in a terror simulation
***THIS IS A TRAINING EXERCISE*** Simulated gun attack in central London to train emergency services pic.twitter.com/Ej7uSwTWLs

— Mark White (@skymarkwhite) June 30, 2015
Reportedly only around 12 people knew the details of the training which is involving all of London's emergency services.
But as video of the operation emerged online, outrage spread across Twitter, with some claiming the exercise is "fear-mongering" and "terrifying".
@skymarkwhite @JuliaHB1 Could be done at any training ground. This is for public fear-mongering.

— Roddy Hanreck (@hanreck) June 30, 2015
@Jab87wba @skymarkwhite only reason I can see is to ramp up public fear, why they want to do that is an interesting question

— Exiled Baggie (@ExiledBaggie) June 30, 2015
@itvlondon They did this on 7/7 and the real thing happened but no one questioned it...time to question it...

— news fl Ash (@mirrorimage21) June 30, 2015
@skymarkwhite @SkyNews OMG WERE UNDER ATTACK

— Tom (@breckroadtom) June 30, 2015
@skymarkwhite @SkyNews who thought this was a good idea to do right now after recent events? Ffs

— Mikeyy from Vine (@MikeCorruption) June 30, 2015
Staff manning the Met Police Twitter feed even began attempting to reassure people.
@iofiv Please don't worry this is an exercise - no casualties #999Exercise

— Westminster MPS (@MPSWestminster) June 30, 2015
Others argued that the terror training in itself is "reassuring'" and thanked the police for "keeping us safe".
@runningcommntry @skymarkwhite It should be viewed as reassuring, especially at this time. Reassuring that authorities training for this.

— Nick Mackenzie (@Nick4125) June 30, 2015
@metpoliceuk re assuring to see police training for when incidents like this take place. Are there sufficient & correct resources to deal?

— Graham Wettone (@grahamwettone) June 30, 2015
Thank you for keeping us safe! @metpoliceuk @LondonFire @Ldn_Ambulance @BritishArmy #999exercise pic.twitter.com/N4GMDv160E

— Desiree Dils Lugg (@DesireeDils) June 30, 2015
#999exercise exemplifies how all organisations should plan for a potential crisis: "train & learn"

— Jonathan Hemus (@jhemusinsignia) June 30, 2015
Scotland Yard have stressed that the exercise was in no way connected or prompted by the massacre in Tunisia last week.
Sir Bernard said: "Today's exercise will test our people in how to respond to a terrorist threat and we will learn from the mistakes that we are bound to make today.
"It's best we make them today in an environment where we don't have terrorists, than make those mistakes when we do."
Other services involved in the operation were the Greater London Authority, Transport for London, Home Office, Cabinet Office, Ministry of Defence, the Department of Health and NHS England.
Warning: Some viewers may find these images graphic