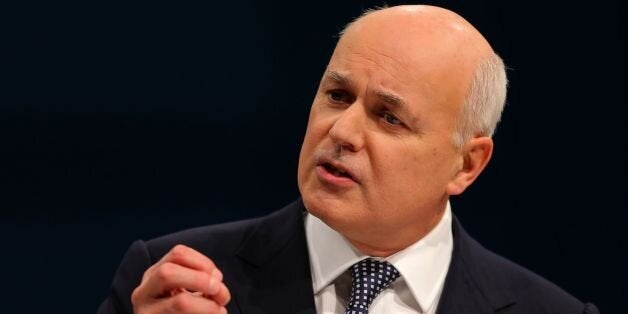 Britain's child poverty targets are to be scrapped and replaced with a wider measure of deprivation, Iain Duncan Smith confirmed today.
The Work and Pensions Secretary said that he would repeal the Child Poverty Act and instead highlight how many children were in workless households or failing to get good GCSEs.
Mr Duncan Smith was immediately accused by Labour of writing 'the obituary notice of compassionate Conservatism' and faced heavy criticism from some charities who fear ministers are clearing the way for child tax credit cuts.
Labour's Stephen Timms also claimed the Government was burying the bad news of the scrapped targets under the Heathrow airports row.
"He hopes nobody will notice this announcement or its significance because it coincides with the airports statement," Mr Timms told MPs.
Downing Street later dismissed the charge, stating that 'taxpayers would welcome the fact that government can deal with more than one issue at a time'.
Mr Duncan Smith made his Commons statement just over a week after David Cameron suggested the current measures were 'absurd'.
Official statistics last week also showed that relative poverty of children in the UK had fallen to 2.3 million in 203/14, though critics point out absolute poverty has risen since 2010.
Mr Duncan Smith said that the Tory Government would continue to publish the figures on how many children lived in homes on less than the 'median' average income of 60%.
But he said that he would be scrapping Labour's old target – which included a pledge to wipe out child poverty by 2020 - because relative poverty measures didn't reflect the 'underlying causes' that often affected the poorest households.
Alongside measures of worklessness and GSCE results, a new set of 'life chances' measures would be published annually to cover levels of family breakdown, problem debt, and drug and alcohol dependency, he added.
As part of today's measures, the Social Mobility and Child Poverty Commission will become simply the 'Social Mobility Commission'.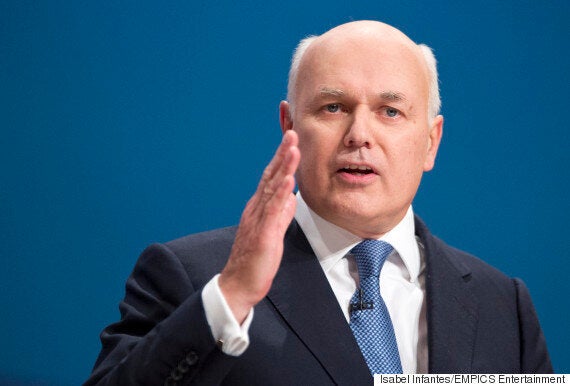 "We want to eradicate child poverty. This is not a departure from that proposal….There's no hiding anything in this report," Mr Duncan Smith told MPs.
He added that the current relative measure of poverty was "flawed" because a rise in pensions could drag more children into poverty, and accused Labour of being "obsessed by targets".
"I do not want to stand here and pretend that rotating people over that line means we've succeeded."
It was 'ridiculous' to claim 'compassionate Conservatism' was dead, he added.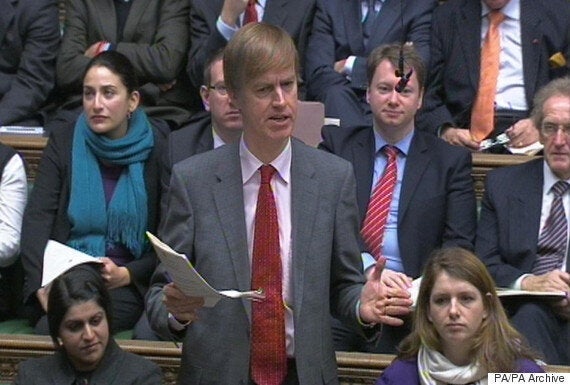 Mr Timms was scathing in reply, declaring that the move would be seen alongside cuts to tax credits expected in next week's Budget.
"What he's read out today is the obituary notice for Compassionate Conservativism. It's the death toll for any idea that his party might one day be the party for working people."
"Rather than redefining child poverty the Government should be cutting child poverty. Ministers should be tackling low pay rather than attacking the low paid.
"David Cameron's government is trying to make child poverty go away by pretending that if you don't measure it, it doesn't exist. "
The Royal Statistical Society has warned against changing the definition of children below the breadline, and the Child Poverty Action Group has warned against change.
Ed Miliband was swift in his own denunciation of the planned changes, tweeting that David Cameron himself had previously said that measuring 'relative poverty' was the only fair way to set targets.
David Holmes, Chair of the End Child Poverty Coalition, said: "Five years ago, all the main political parties promised to act to end child poverty by 2020.
"Today the Government decided to pull the teeth from the Child Poverty Act, and break its promise to the millions of children who live in poverty in Britain today.
"The Government has proposed to remove the current definition of poverty in the Child Poverty Act and to remove legally binding targets to reduce the number children living in low income families.
"By replacing them with duties to report on worklessness and poor educational attainment, the government has made the extraordinary step of no longer recognising that child poverty is, at its heart, about families not having enough money to live on."
Gingerbread Chief Executive Fiona Weir said: "Family breakdown doesn't cause child poverty. It is unaffordable childcare, low levels of maternal employment and poor wages that push families below the poverty line.
"The government is moving the goalposts - scrapping legally binding targets it is not on course to meet, rather than putting in place policies that would tackle the real causes of poverty for all families."
But Labour MP Frank Field, a former welfare minister and new chairman of the Commons Work and Pensions Select Committee, said the change was a "welcome start".
"We mustn't flit around with general aspirations about educational attainment when we know life chances are determined before children enter school," he said.
"So the measure therefore must look at whether we are equalising life opportunities for the poorest children before they reach school, and that definition will then drive policy to achieve those objectives."
And Alan Milburn, who chairs the Social Mobility and Child Poverty Commission, said that "a more rounded way of measuring poverty – taking greater account of causal risk factors – is sensible".
"The key issue is less how child poverty is measured and more how it is tackled. We look to the Government to champion the living wage and to ensure that welfare cuts do not fall exclusively on the working poor."