After almost 50 years on the newsstands, Rolling Stone magazine has become synonymous with the heavy-hitters from the world of film, TV and music. It's a fair assumption that you haven't made it until you've covered Rolling Stone, with massive names like Madonna, Michael Jackson and David Bowie all having featured in iconic photo-shoots and given memorable interviews with the magazine.
In recent times, the magazine's cover has also been synonymous with pushing the envelope, be that with the inclusion of heavily sexualised imagery, thought-provoking photo-shoots with political undertones, or just the choice of off-the-wall celebrities and public figures on the magazine's cover.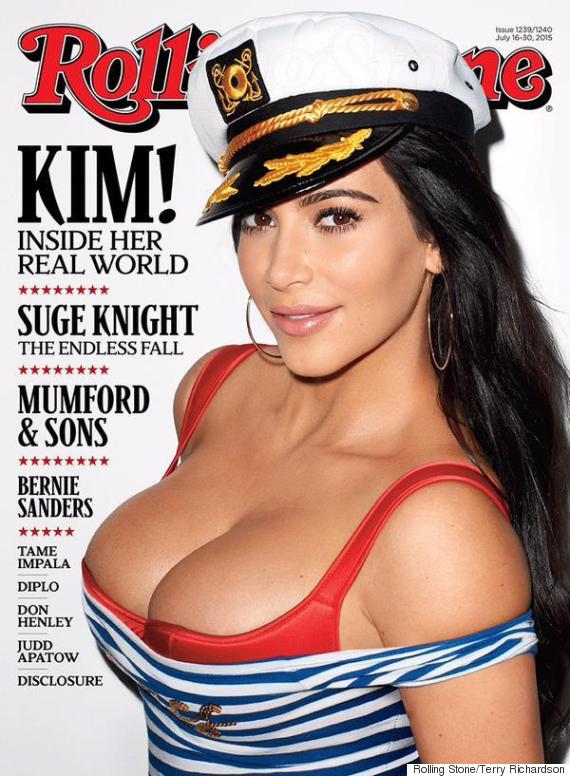 Kim Kardashian
Kim Kardashian is the one of the most recent stars to appear on the cover of Rolling Stone, shot by controversial photographer Terry Richardson, though we'll admit it's not among our favourites from the reality star. In addition to looking like the photo was taken about five years ago, it also simply doesn't compare to her already-iconic cover shoots with Vogue, where she appears in bridal attire, alongside then-fiancé Kanye West, or Paper magazine, where she bore her bum in her infamous quest to 'Break The Internet'.
Since we feel like Kim's missed the mark somewhat, we've delved into the vaults and chosen 16 of what we feel are the most shocking, controversial or otherwise memorable Rolling Stone covers of all time...
LIKE US ON FACEBOOK | FOLLOW US ON TWITTER