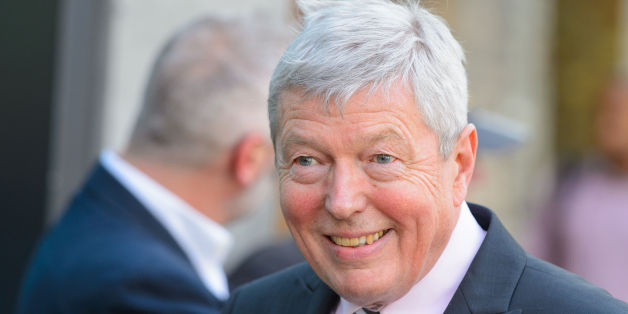 Dominic Lipinski/PA Wire
Alan Johnson, the former Cabinet minister fronting Labour's EU referendum campaign, has said Nigel Farage would be the ideal opponent in the fight to stay in the EU.
Mr Johnson told The Huffington Post UK that getting young people "galvanised" is key to securing a "Yes" to the EU victory, making the Ukip leader the "very person" to lead the "No" campaign.
"I think Nigel puts them off," he said, adding he thinks ministers will relent to give 16 and 17-year-olds a vote in the in-out referendum to take place before the end of 2017.
In a wide-ranging interview, he warns pulling out of the EU would make the migrant crisis at Calais worse, and urges small business to speak up for "Yes".
While admitting being in the EU means "giving up a bit of sovereignty", he claims Britain does little with the eight-week warning system from Brussels over new regulations proposed.
And he derides David Cameron's efforts to re-negotiate a new deal with EU leaders, suggesting he'll end up with less than the "New Zealand butter" trading pact Harold Wilson secured with Commonwealth countries in 1975.
The former Home Secretary admits that Tony Blair "overreacted" to the 7/7 bombings by bringing forward tougher detention without trial plans.
But he argues a Data Communications Bill, dubbed a "snooper's charter" by critics, is needed now more than ever to allow the security services and police to foil terrorist plots.
Mr Johnson, MP for Kingston upon Hull West and Hessle, claims that police cuts have left the UK more vulnerable to terror threats, with neighbourhood policing and support officers key to spotting radicalisation.
Often touted as a Labour leader, the 65-year-old says he is too old to stand now, saying he didn't want to be PM in his mid-70s.
"I don't think there's an age bar, but Ronald Reagan isn't my lodestar for Prime Ministers of Great Britain," he said.
He has resisted publicly stating his preference for Labour leader, but says that Andy Burnham, Yvette Cooper and Liz Kendall have "all got their pluses and I could live with any one of them" as leader.
Read the full interview with Alan Johnson on the EU referendum, tackling radicalisation and the Labour leadership race