The UK'S leading baby charity, Tommy's has launched an emotive video encouraging women with antenatal depression to ask for help.
The charity, which funds medical research into miscarriage, stillbirth and premature birth, found that 10-15% of all pregnant women suffer with mental health problems, yet disorders may not be diagnosed at all.
To encourage women to seek help, the video - named The Face - follows the story of a pregnant woman who talks of the real-life experiences of anxiety and depression felt by many women during pregnancy and early motherhood.
Jane Brewin, chief executive of Tommy's, said: "Depression and anxiety are very common in pregnancy, but they can be very serious too.
"It is important that mental health is given parity to physical health during pregnancy and we have made sure that it is given prominence in our pregnancy information."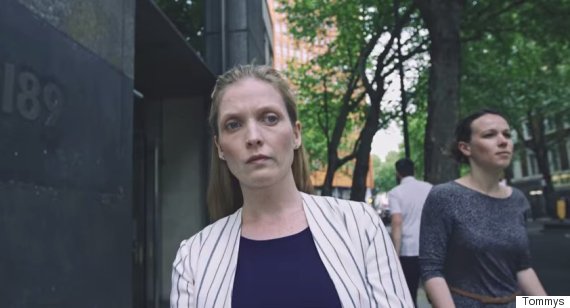 Brewin said by creating the video, they hope to reach as many women as possible to recognise some of the common symptoms of mental health problems and know who to talk to.
The video begins with a woman explaining her story of happiness when she found out she was pregnant, but later her anxiety took over and she felt unable to cope.
Near the end of the video, the charity urges women to "not ignore those feelings and to never suffer alone".
The charity has created ten other videos documenting the wide-ranging personal experiences of mums plus advice from a GP and midwife on what symptoms to look out for.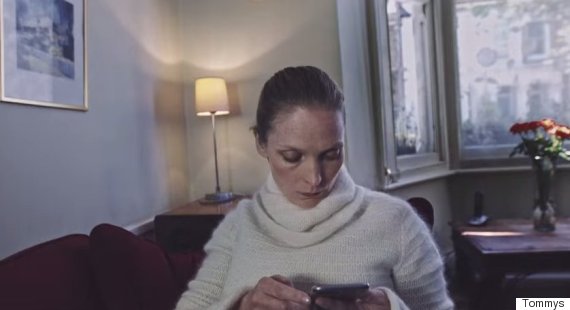 Tommy's research found 11% of women experience depressive symptoms in pregnancy, and around 5% have a major depressive disorder.
Although rates do not differ between pregnant and non-pregnant women, the charity revealed identification and treatment are lower in pregnancy.
Their data also suggests that in a third of cases, "postnatal" depression actually starts during the pregnancy but it is often not recognised or treated at this point.
Professor Louise Howard, consultant perinatal psychiatrist and professor of Women's Mental Health at the Institute of Psychiatry, Psychology and Neuroscience, King's College London said: "There is the expectation that a woman's experience of pregnancy should always be joyous, but the truth is that pregnant women often put emotional and mental pressure on themselves to feel happy all the time.
SEE ALSO:

Demi Lovato Launches Campaign To Tackle Mental Health Stigma After Being Diagnosed With Bipolar Disorder

Anxiety And Not Being Able To Cope Are The Root Causes Of PND in Men, So Why Can't It Be Diagnosed?
The Tommy's midwives put together tips for women to look after their mental health during pregnancy:
• Rest and focus on your baby. Take time out for you to do something you enjoy, improves your mood or helps you to relax

• Talk about how you feel with someone, a family member, friend, health professional

• Eat well – eat a variety of different foods and plenty of fruit and veg to get all the nutrients you and your baby need

• Take some exercise

• Take some time to think about and prepare for the birth and life with a new baby (a helpful Wellbeing Plan is available here)

• Rest when you can and try to get regular sleep

• Seek expert advice for worrying matters such as money, housing, employment and relationships
Katrina Ashton, Specialist midwife for antenatal and postnatal mental health, Medway, said: "Mental health problems in pregnant women can go unrecognised and untreated.
"This can have implications not just for the woman both during and after her pregnancy, but also potentially for her baby."
For information around mental health in pregnancy, visit www.tommys.org/mentalhealth.