There's environmentally friendly and then there's bat shit crazy - and this latest scheme from organisers at Roskilde festival leans towards the latter.
The Danish festival will soon be serving beer recycled from punters' urine.
Yes, really.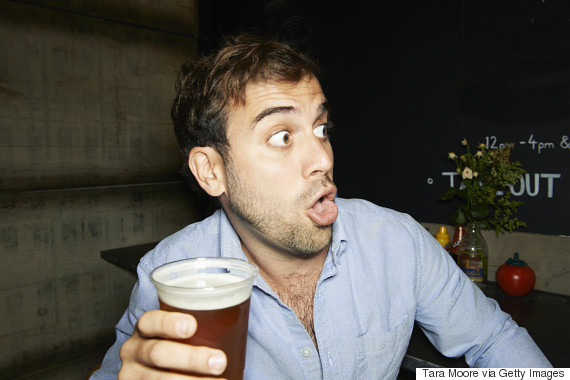 Say what?
A recycling initiative called 'From Piss to Pilsner' hopes to use urine from this year's festival as fertiliser in a malting barley field near Koge.
This barley will then be used to create beer served at the festival in the future.
SEE ALSO:

Home-Brewed Morphine Now Possible With Beer-Making Kit

Budweiser 'Rape' Slogan On Bud Light Bottle Label Prompts Apology After Online Uproar
This year, the festival runs from 27 June to 4 July. Acts include Paul McCartney, Disclosure, Florence + the Machine and Kendrick Lamar.
Organisers hope to collect 25,000 litres of wee from over 100,000 festival goers through their "beercycling" scheme.
The aim is to change people's approach to waste - while helping the environment - by turning it into a resource.
The first batch of beer will be sold at the event in 2017.
Marie Grabow Westergaard from the Danish Agriculture & Food Council (DAFC), told the Guardian: "We've got urinals right next to the stages where the acts will play, so we're hoping to collect some rock star pee as well."
Rock star pee or normal pee, it's still gross.
[H/T Guardian]