The 29-year-old tattooed Aussie self identifies as gender-fluid and effortlessly flits between elegant gowns and rock-chick leather looks.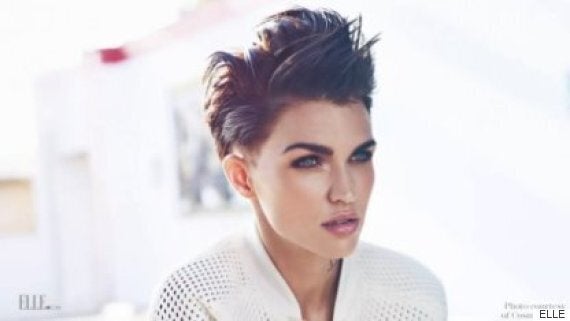 Ruby Rose stuns with her fierce looks
If you're a fan of her fashion, here are her finest moments:
1. Slicked-back pastel hair with black tunic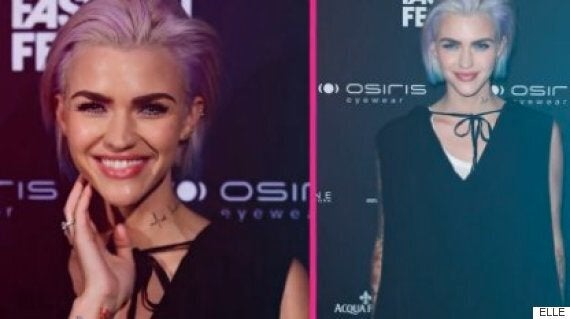 Rose's hair changes colour more than you could believe, but it always looks so. damn. cool.
And her fierce eyebrow game complements the tone of the outfit, transforming her into a pastel punk princess.
2. White lace accompanied with soft make-up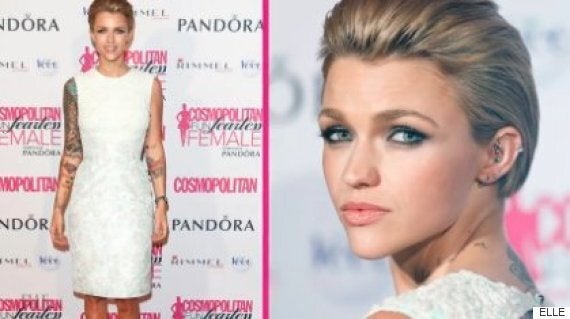 Here she shows off her feminine figure with a tightly-fitted lace dress, her face glowing with soft make-up and a lighter brow.
3. Suited with an with an edgy undercut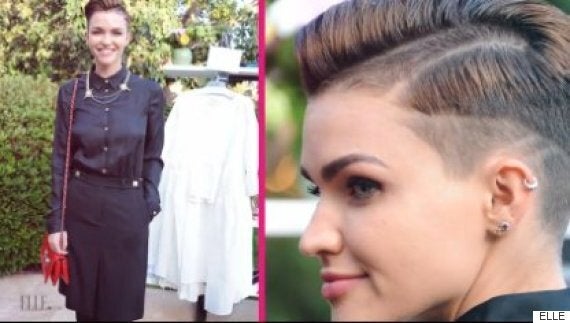 Hair is a powerful tool and she proves it in this look, displaying an edgy undercut with a shaved parting.
And her all-black number is styled to perfection with her statement necklace and red shoulder bag.
4. Summery vest and white three-quarter-lengths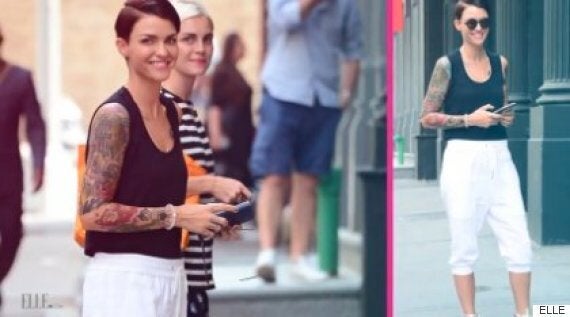 This statement combination elongates her legs by contrasting the black vest with white shorts.
Also showing off her sleeve tattoo, this simple vested outfit ticks all the box for her hardcore trend.
5. Grey suit with black skirt and white heels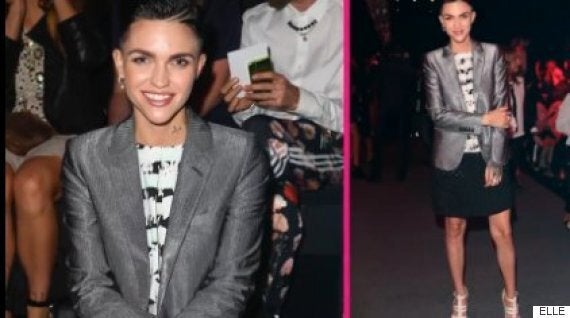 Again Rose is showing off her never-ending legs with this grey suit combination ensemble.
Her grey blazer ties the outfit together and resembles a professional-office look.
...And that rounds up the fierce fashion of rock-chick royalty Ruby Rose.