Star-watchers who stopped to marvel at the "double-star" two nights ago when Jupiter crossed with Venus in the night sky will be delighted to learn that some of the world's most respected astronomers will be gathering at next year's Starmus Festival - including, for the first time, the Astronomer Royal.
Festival participant Brian May tells HuffPostUK that 10 Nobel Prize Winners will also be attending the event, which for the first time will be dedicated to one extraordinary individual, Stephen Hawking.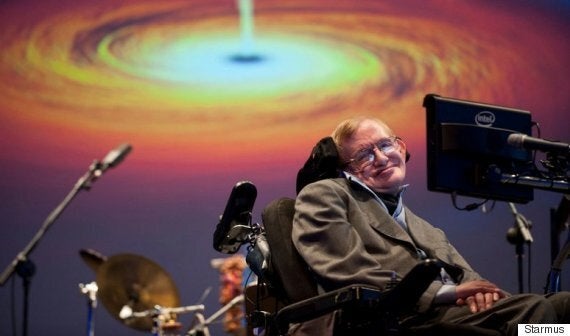 This year's Starmus will pay tribute to Stephen Hawking
Brian is particularly proud of the open and accessible nature of the Festival, to take place from 27 June in 2016 in Tenerife, Canary Islands. He tells us:
"There are many great things about Starmus, but I would emphasise above all how attendees mingle. The educational aspect pervades the entire festival, since the public can freely approach our world-class speakers.
"There is also the possibility of spending time in a privileged location on the island of Tenerife with people who are an inspiration in different walks of life. You never know who you are going to have breakfast with! I think Starmus 3, dedicated to that wonderful person, Stephen Hawkings, will be the greatest of them all!"
Starmus is a unique gathering of artistic and scientific luminaries in the field of scientific exploration. In the past, it has welcomed guests from Neil Armstrong and Buzz Aldrin to Richard Dawkins and musician Rick Wakeman to participate in discussions.
Rick Wakeman, another of Starmus's musical ambassadors, gave a memorable concert with Brian May during the last edition in 2014, and will be providing accompaniment to Starmus 3 with his video composition 'Starmus'.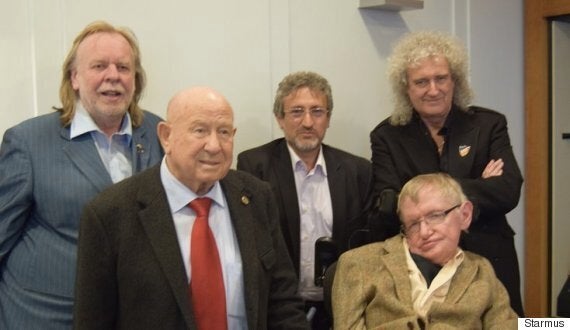 Starmus 3 will welcome a prestigious guest list, including 10 Nobel Prize winners paying tribute to Stephen Hawking
One of the most prominent members of the Advisory Board, Genesis alumnus Peter Gabriel, highlights the close ties between astronomy and music. He says: "Musicians explore and define what exists inside us, astronomers explore and define what exists outside of us. That's precisely what I love about Starmus: the combination of the two worlds."
Professor Hawking adds: "I am honoured that Starmus III is titled 'Beyond the Horizon: A Tribute to Stephen Hawking'. The vision of Starmus became an incredible reality with its first two historic festivals in 2011 and 2014.
"With this next edition, Starmus confirms its position as a unique debating chamber for the future of the human race."
Starmus Festival 3 will be taking place 27 June to 2 July 2016 - more info here.
Related