Clinical trials of gene therapy have shown "encouraging results" for sufferers of cystic fibrosis - the most common and lethal inherited disease in the UK.
The condition causes a patient's lungs to become filled with thick sticky mucus. They are then vulnerable to recurrent chest infections, which can eventually destroy the lungs.
It affects around 10,000 people and over 90,000 worldwide, according to the UK Cystic Fibrosis Gene Therapy Consortium.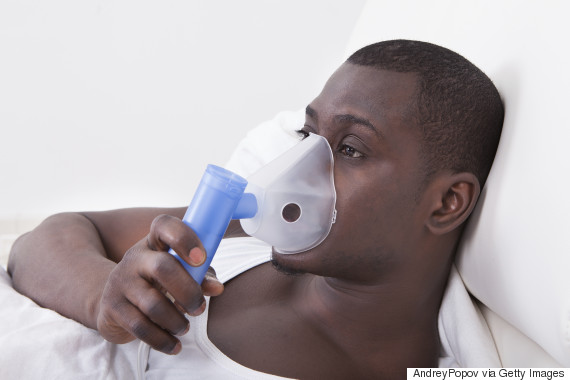 Gene therapy involves replacing the faulty gene responsible for cystic fibrosis in patients' lungs.
The clinical trials involved 136 patients - aged 12 and over - who were randomly assigned to either have gene therapy or a placebo alternative at monthly intervals during the course of a year.
During this time, their lung function was regularly monitored.
Researchers found that those who had received gene therapy had "significant, if modest" beneficial changes in lung function, compared to those who received the placebo.
However, they said that the effects were "inconsistent", with some patients responding better than others.
Speaking about their research, Professor Eric Alton from the UK Cystic Fibrosis Gene Therapy Consortium said: "For the first time in the world we have seen a significant benefit in giving gene therapy to cystic fibrosis patients."
SEE ALSO:

Man With Cystic Fibrosis Reveals How Double Lung Transplant Transformed His Life

Brave Six-Year-Old With Cystic Fibrosis Goes Viral After Mum Uploads Video Of Him Taking Medication
A spokesperson for the UK Cystic Fibrosis Gene Therapy Consortium tells HuffPost UK Lifestyle that it's an important step in medical research. So far there have been 25 previous gene therapy clinical trials for cystic fibrosis, but this is the first time there's been any significant evidence of an effect on lung function.
"That effect, while statistically significant, is modest and varied and will require further clinical trials to improve the effectiveness of the treatment," they added.
The trials were funded by the Medical Research Council (MRC) and the National Institute for Health Research (NIHR), and the study has since been published in The Lancet journal.