It isn't often that judges find they have a shared history with those who arrive in their courtroom - but that's exactly what happened to one woman.
When Arthur Booth ended up in front of a judge on burglary charges, he was stunned when she asked him if he attended Nautilus Middle School.
It transpired that he and Florida judge Mindy Glazer had actually been classmates.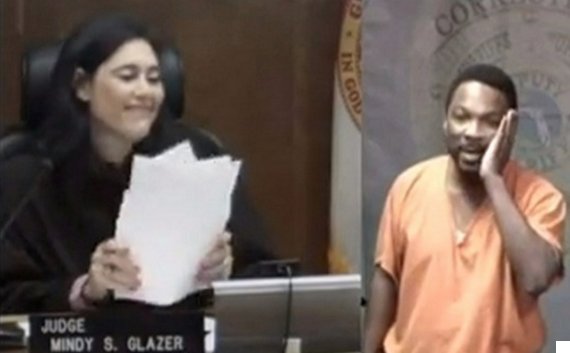 The pair shared an unlikely link
Judge Glazer told the court that she remembered Booth as the "nicest kid in middle school".
A stunned Booth broke down in tears, crying "oh my goodness" and putting his head in his hands.
Glazer attempted to comfort him, saying: "Good luck to you, sir, I hope you are able to come out of this OK and just lead a lawful life."
SEE ALSO:
She added: "What's sad is how old we've become."
According to ITV, Booth was arrested on Monday on charges including burglary, grand theft, fleeing, and resisting arrest.
Bail was set at $43,000.