In a landmark win for the transgender community in the United States, the country's justice department has ruled students "must" be allowed to use toilets corresponding to their gender identity.
The announcement came following a case lodged by Gavin Grimm, a 16-year-old from Virginia, who filed a lawsuit against his school after he was told by Gloucester County Public Schools he was not allowed to use the communal toilets, and instead had to use a unisex bathroom.
The teenager had been using the boys' toilets without any issues, until parents pressured the school to restrict bathrooms to students of "the corresponding biological genders".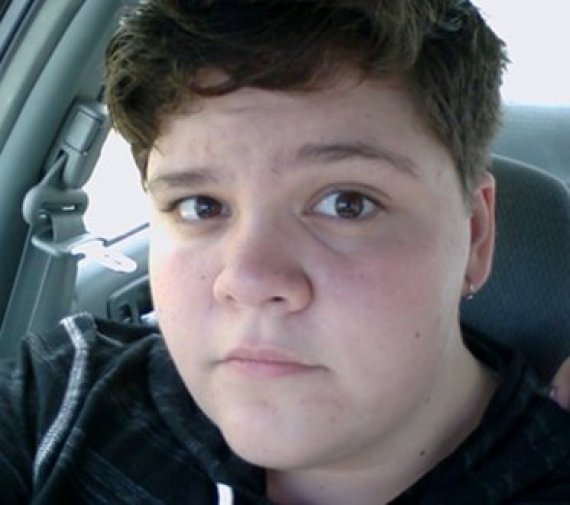 Gavin Grimm won his case against the school
"I used the bathroom and left, just like any other student," Grimm said in a blog post. "Not once did an altercation occur in the restrooms.
"Being offered a unisex bathroom still singles me out from other students since I'm the only one required to use it.
"I am boy, and it is important to me to live life like other boys do, including using the boys' bathroom."
The justice department sided with Grimm, saying the school's policy is discriminatory and violated his rights.
"Singling out transgender students and subjecting them to differential treatment can also make them more vulnerable to bullying and harassment, a problem that transgender students already face," a document from the department read. "Allowing transgender students to use the restrooms consistent with their gender identity will help prevent stigma that results in bullying and harassment and will ensure that the District fosters a safe and supportive learning environment for all students, a result that is unquestionably in the public interest."
See Also: A Day In The Life Of A Transgender Student
Has Your Friend Just Come Out As Transgender? Here's What - And What Not - To Do
The National Center for Lesbian Rights said forcing transgender students to use restrooms that are opposite their gender identity "exposes them to relentless harassment and abuse from peers."
"The federal government's position is not only consistent with decades of legal precedent, but also the experiences of many school districts throughout the country that are implementing inclusive policies without incident," said Asaf Orr, the group's lawyer. "As those districts have learned, affirming a transgender student's gender identity is an important part of creating a safe and inclusive school where all students can thrive."
If you need someone to talk to regarding transgender issues, contact Mermaids on 0208 1234819 or email info@mermaidsuk.org.uk