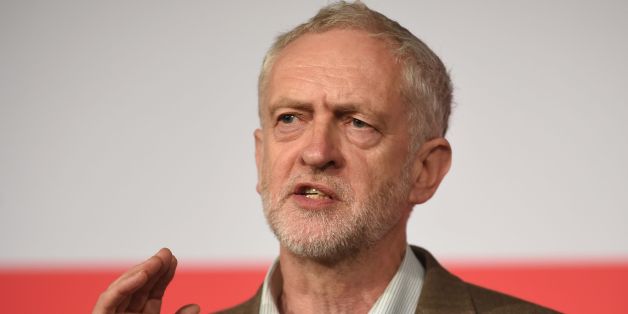 Joe Giddens/PA Wire
Jeremy Corbyn has received the backing of Britain's biggest trade union, Unite, to become the next Labour leader.
The union's executive committee has voted to endorse the Islington North MP in the race to succeed Ed Miliband.
The committee backed Andy Burnham as a second preference.
Unite, led by Len McCluskey, is the biggest donor to Labour, and gave £3.5million to the party in the first three months of this year alone.
Mr Corbyn, seen as the most left-wing of the four candidates in the leadership race, said: "It is a great honour to receive Unite's nomination, and it underlines that this a serious campaign that has growing momentum.
"The leadership election is about one issue above others: whether we accept another five years of a race to the bottom based on cuts that destroy services and damage living standards, or whether we invest our way to a growth and fairness."
Unite backed Ed Miliband in 2010, giving him the edge over his brother David in the final result.
Mr Miliband was dogged by accusations he was too close to the unions throughout his time as leader, and sought to water down their influence by changing the rules on electing future leaders.
Instead of a bloc vote for unions, the party now operates a 'one member, one vote' system.
Despite the union's weakened electoral strength, its backing of Mr Corbyn will add strength to his campaign and his anti-austerity agenda.
In a statement, Unite said: "The backing for Jeremy Corbyn was in recognition that his policies were most closely aligned with those of Unite.
"Further, Unite confirmed that there would be no nomination made for the position of deputy, but a recommendation will be made to members that they support Tom Watson and Angela Eagle to reflect the strong support for these candidates, by using their first and second preferences as they see fit."
A spokesman for Mr Burnham's campaign said: "We welcome all the support we are winning from right across the party. We continue to set out the case for the bold changes needs to win power and tackle the big challenges facing Britain. We will continue to connect with individual trade union members directly.
"We will also continue with our approach of not taking trade union funding so that those resources can go directly to the Labour Party."
Yvette Copper and Liz Kendall are the other candidates for the Labour leadership position.