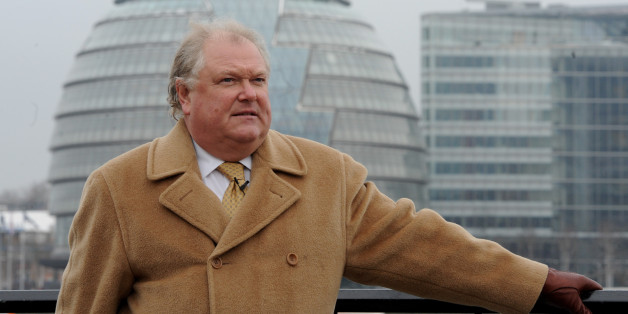 Anthony Devlin/PA Wire
A leading businessman and former Labour trade minister has offered to lead the 'out' campaign in the UK's European Union referendum.
Lord Digby Jones, who served under Gordon Brown from 2007 to 2008, today admitted he would be up for taking charge of the push to get the country out of the EU.
The former director of business group the CBI, the support of Lord Jones would be a huge coup for the 'out' campaign.
Despite having served in a Labour government, Lord Jones now sits as a crossbencher in the House of Lords and has previously praised Tory Chancellor George Osborne.
On Pienaar's Politics on Radio 5 Live this morning, the peer was asked if we would "take the helm" of the 'out' campaign if he was not satisfied with David Cameron's renegotiation.
He said: "I mean I'd be flattered to be asked. I'm not too sure I'd be the man to do it, but it really does depend. I'm not ducking your question, because the answer is: ask me. But it does depend on what reform looks like.
"And I repeat this reform should be for everyone in Europe. It's not just us. It's for the unemployed in Italy. We've got to compete in Asia's century with America and with Asia and we can't go on marching valiantly towards 1970.
Presenter John Pienaar replied: But again, you're pretty clear here, you are saying, 'look let's see how it goes and if it goes a certain way my door is open. My phone is there, give us a call.' That's what you're saying?"
Lord Jones said: "Well I am. And on the other hand I'm saying that if the reform comes back from negotiations ok they'll have my vote to stay in."
Lord Jones hit out at CBI president Mike Rake for backing Britain staying in the EU regardless of the outcome of Mr Cameron's renegotiation.
He said: "I don't think Mike Rake did anybody any favours, to say I want reform but if I don't get it I'll still stay in.
"I mean how on earth can anybody go and negotiate when the head of the CBI has said that? He should have said 'the jury is out on staying in if it is not reformed but go on Prime Minister, go and get me some reform'."
The 'out' campaign is already at a risk of fracture before the date of the referendum has even been set.
Nigel Farage, who led Ukip to almost 4million votes in the General Election, is deemed to be too divisive, even by his party's deputy chairman Suzanne Evans, to lead the 'out' campaign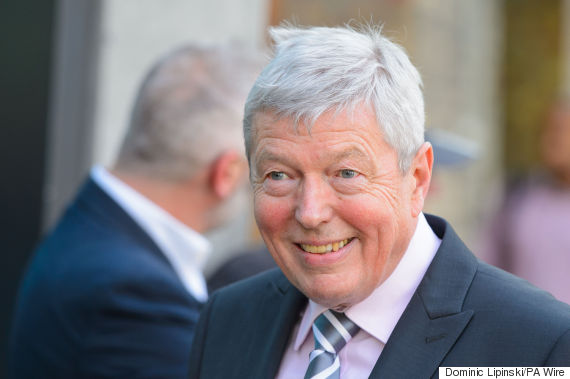 Alan Johnson is leading Labour's campaign to stay in the EU
Former Labour Home Secretary Alan Johnson will led his party's charge to stay in the EU, and earlier this week told the Huffington Post UK he hopes Mr Farage will front the 'out' campaign.
He said: "Nigel is a obviously a person who is steeped in the political class pretending he isn't. He is so obviously a natural Thatcherite Tory trying to pretend he is suddenly a friend of the workers.
"You can see in Nigel – who is a very talented politician – all of that nostalgia for a world that I don't think ever was. The worry about people talking languages on a train – no-one who has been in London for the last 50 years has worried about accents on a train. But it still spooks Nigel out.
"He would be the very person you would want to lead a [No] campaign. This has to be about the future. Young people in particular have to be galvanised about this because it is their future as well.
"I think Nigel puts them off."
Other leading eurosceptics, including Tory MPs John Redwood, Bernard Jenkin and Sir Bill Cash, are part of a Conservatives For Britain group of MPs, led by Wycombe's Steve Baker.
The group claims to have more than 100 MPs on its mailing list, including Cabinet Ministers, and could play a leading role in any 'out' campaign.
Other names put forward for fronting the 'out' campaign include Business For Britain chief Matthew Elliot, Labour MP Kate Hoey and Ukip MP Douglas Carswell.