Kardashian shared a photo on Instagram showing her two-year-old daughter wearing the outfit she wanted to wear that day - which comprised of a Minnie Mouse helmet, green umbrella, rucksack and her underwear.
The height of toddler fashion, we're sure you'll agree - but Kardashian was faced with the task of convincing her daughter that a few more layers would complete her look.
And it doesn't look like Nori was best pleased with her mum's fashion advice.
Kardashian captioned the shot: "The struggle is real! We cannot go out of the house like this!!! LOL."
However, a follow up snap proved that the argument between the mother and daughter didn't last too long and a compromise was found that was to everyone's liking.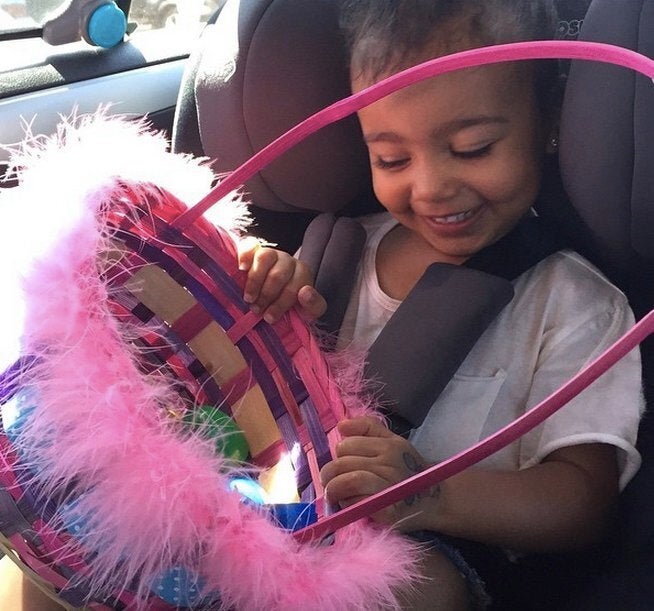 The Cuteness of North West
Related