Madeline Stuart is an 18-year-old model with Down's Syndrome and she's just landed herself a fitness wear advertising campaign.
The Australian has over 39,000 Instagram followers whom she inspires with positive words and images promoting her healthy lifestyle.
On her Facebook page she wrote about her weight loss and posted before and after photos.
The post said: "18 months ago I decided to turn my weight around and to concentrate on my health.
"This is the outcome. Please like and share my page if you believe our health is so important. Help me to encourage other people to get healthy."
The campaign she has secured is with Manifesta and she will be modelling their new collection of fitness gear.
Stuart's mother Roseanne said: "People with Down's Syndrome can do anything, they just do it at their own pace. Give them a chance and you will be rewarded beyond your greatest expectations."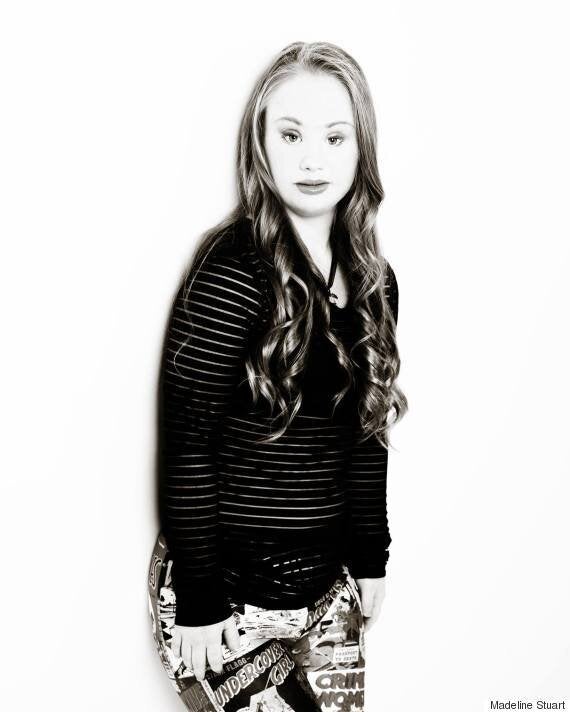 The Aussie is not the first model with Down's Syndrome. She follows in Jamie Brewer's footsteps.
Brewer is the first person with Down's Syndrome to have walked at New York Fashion Week and is proud of her place as a role-model.
She spoke to the Independent and said: "Young girls and even young women… [see me] and say: 'Hey, if she can do it, so can I."
"It's a true inspiration being a role model for any young women to [encourage them] in being who they are and showing who they are."
This July we're running a Fitspiration campaign, where we're championing fitness as a positive addition to life rather than always being about weight loss. From inspirational interviews to easy-to-follow exercise tips, we hope to inspire everyone to get out there and have fun. Trust us, your body will thank you for it. If you'd like to contribute email uklifestyle@huffingtonpost.com or tag us on social media using the hashtag #HPFitness