Sinitta has hit out at the new ITV2 show 'Safe Word', after filming an appearance on it over the weekend.
The upcoming comedy panel show was announced last month, and will see comedians David Morgan and Katherine Ryan roasting celebrity guests, alongside host Rick Edwards.
Sinitta was among the celebrities to have taken part, but after filming her spot on the show over the weekend, the 'So Macho' singer has branded it "vile" in a string of posts on her Twitter page.
She admitted that she "wished she'd walked out" during the episode's taping, which also featured 'Geordie Shore' cast member, Charlotte Crosby.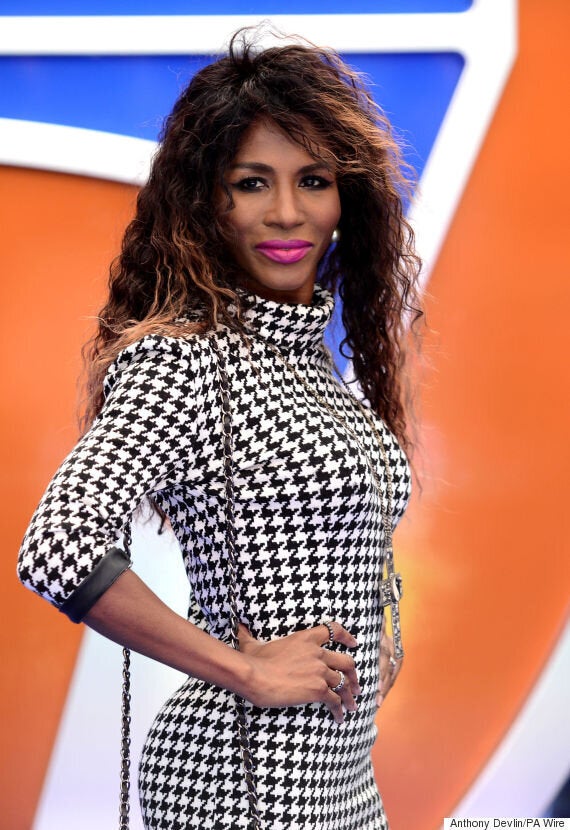 During filming, several mysterious and crass tweets appeared on her Twitter page - which have since been deleted - alluding to her past relationship with Brad Pitt, and making some pretty crude remarks about his manhood being "smooth as a baby's arm".
Other joke tweets poked fun at 'X Factor' judges Simon Cowell and Cheryl Fernandez-Versini, though Sinitta clearly didn't see the funny side.
After removing the offending tweets, she remarked that 'Safe Word' is "going to be the meanest show on TV", adding: "Some of you will Love it ( loonies !) some of you will hate it ( grown ups!)"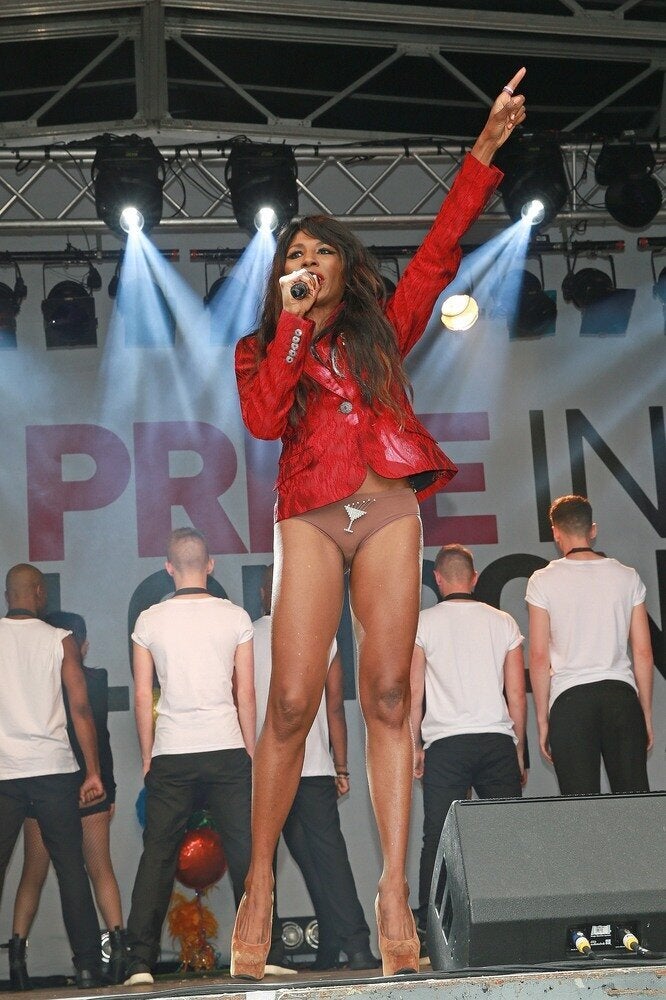 Sinitta At London Pride